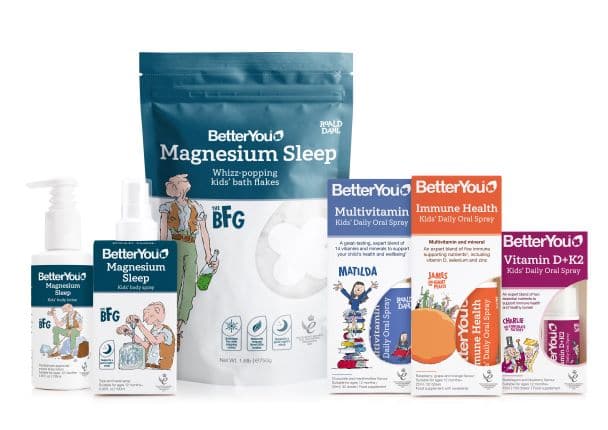 Introducing a new chapter in kids' vitamins
We're the experts when it comes to smart nutritional support, so we've developed a range of products perfectly tailored for ensuring children get all the nutrients they need to grow.
We've teamed up with the Roald Dahl Story Company to bring a world of imagination to our products.
Our brand-new kids' range of supplements are quick, easy and fun to take. Our oral sprays are all taste-tested by kids to make supplementing enjoyable, and our magnesium products are all easy to apply to little one's skin and paediatrician approved.
RRP: £11.95
Available from: CLF, Healthstore, Tree Of Life
BetterYou
Tel: 01226 814030
www.betteryou.com