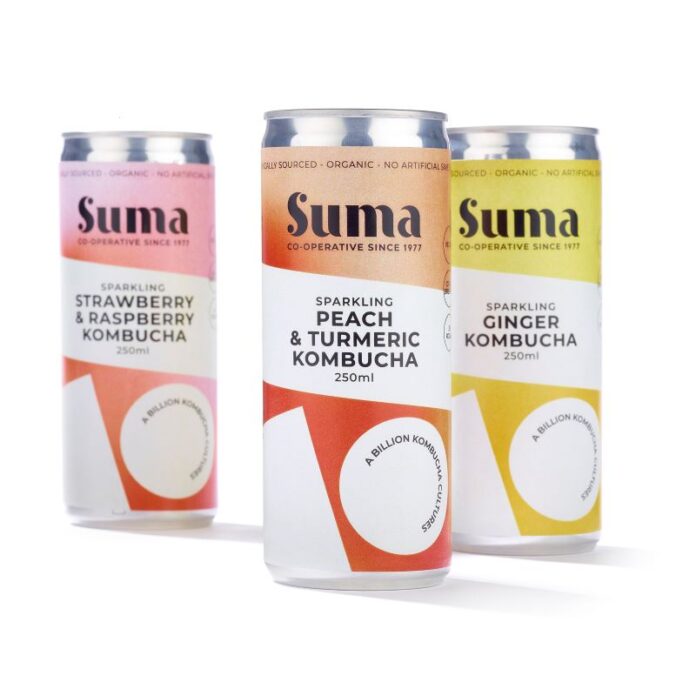 Organic Kombuchas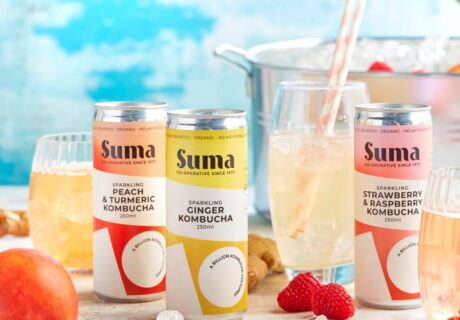 Our new range of sparkling organic kombuchas are craft-brewed and traditionally fermented from natural ingredients.
Suma kombucha offers a quality product and packaging and includes the traditional bestseller, ginger; a fruity option with strawberry and raspberry; and a more adventurous peach and turmeric.
The kombucha market is still in its infancy with growth predicted as people look for alternative soft drinks that are natural, low in calories, without artificial sweeteners and alcohol free.
They RRP at £1.75 making them competitive in comparison to other kombuchas and, importantly, in relation to other healthy soft drinks in the chiller.
They come with an introductory offer for September and October, of 20% off.
Suma Paper Packaged Pasta
We've ditched the plastic. Our Italian organic wheat pasta is now packaged in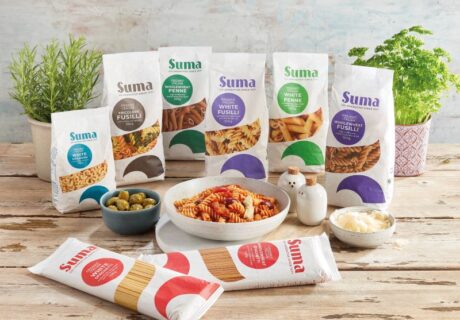 biodegradable and recyclable paper, sourced from sustainably managed forests. Printed with water-based ink and heat-sealing lacquers without solvents.
Our pasta is made using traditional methods by a co-operative bringing together over 300 farms. It's produced using a slow drying process that uses 100% renewable energy. We have eight different types of pasta, so, plenty of choice.
The product lasts as long as it would in plastic packaging if stored correctly, and has a highly competitive RRP, at just £1.89 for the penne, macaroni and spaghetti, and £2.25 for tricolore fusilli.
Suma
Tel: 01422 313848
www.suma.coop/wholesale