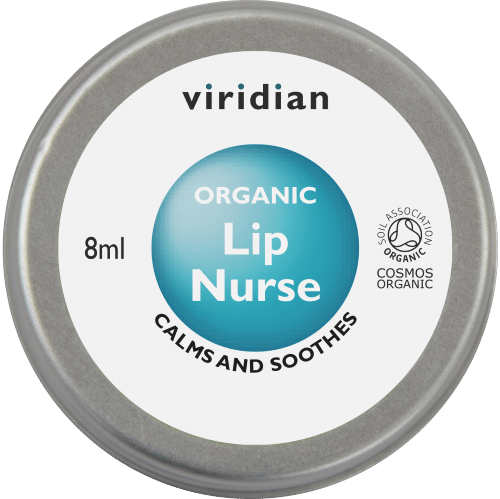 Organic Lip Nurse has been sensitively formulated for dry, sore lips by Viridian's experts.
Deeply moisturising, with natural sunflower oil and cocoa butter to calm and soothe, Lip Nurse contains beeswax to nourish and hold in essential moisture. Supported by the medicinal properties of Lemon Balm and Tea Tree herbal extracts. Added Grapefruit peel provides a naturally sweet citrus flavour.
Research suggests applying a balm enriched with lemon balm essential oil, such as the Organic Lip Nurse, four times daily may confer beneficial results. Lip Nurse is an ideal partner to L-Lysine and is available in 8ml. Lip Nurse contains 100% organic ingredients.
Contact: Viridian Nutrition
Tel: 01327 878050