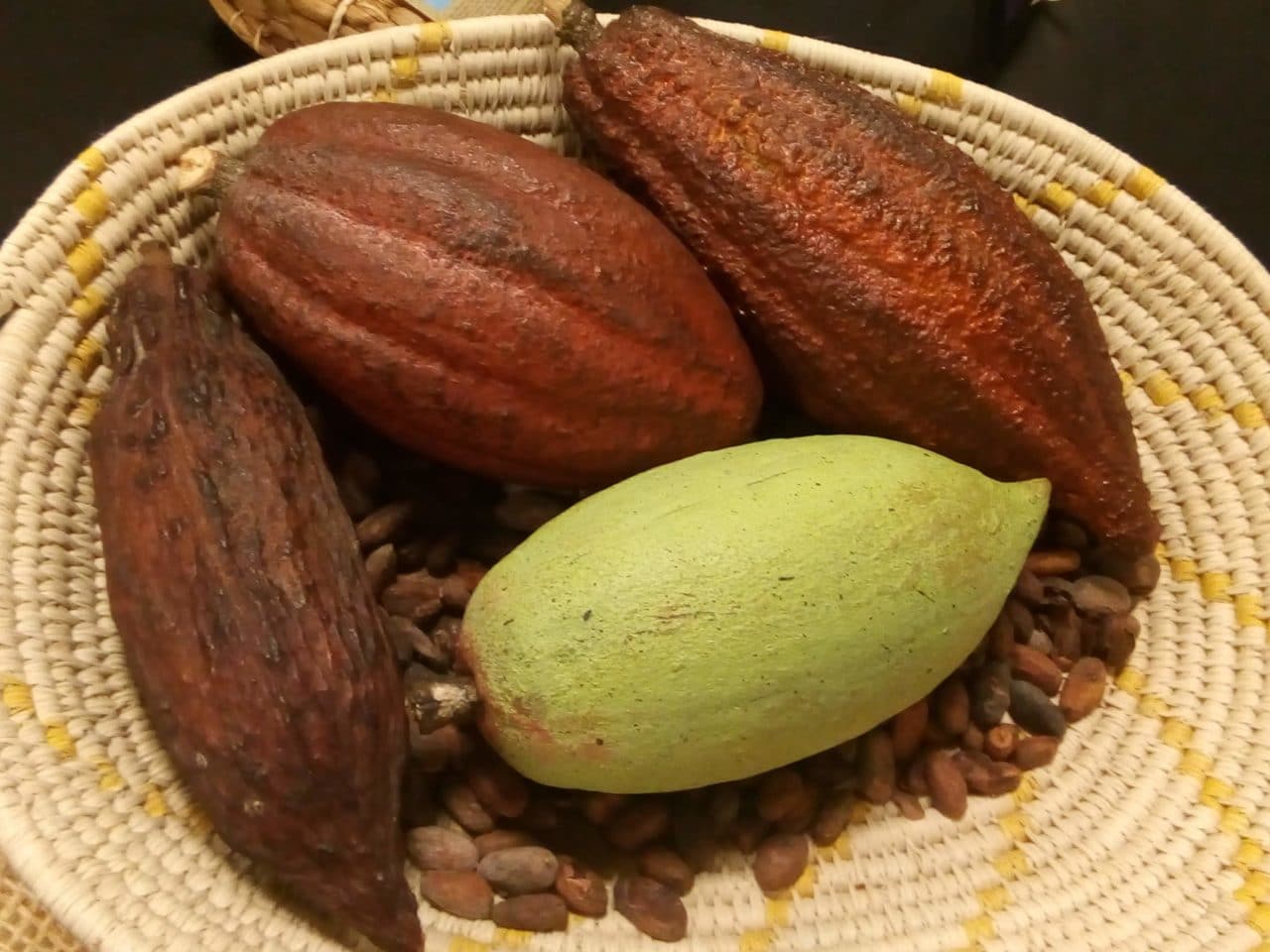 With small chocolate producers choosing to trade directly, Jane Wolfe takes a look at the rise in artisan bean to bar chocolatiers who are putting cocoa farmers' welfare before profit
From chocolate wine (yes, that's what I said) through to luxury vegan truffles, ruby bean bars, lollipops, kisses and body scrubs, the Brighton Chocolate Festival showcases some of the chocolate industry's fastest growing trends. However, if this fledgling event can be taken as a microcosm of the chocolate sector as a whole, then it is artisan bean to bar producers who are the brands to watch.
The majority of chocolatiers at the event were from small, ethical independent companies who buy their cocoa beans direct, predominantly from small, family-run farms. In fact the organizers of the show say the aim of the event is to highlight 'sustainable, ethical products, with traceability, and made with human compassion for those who work in the cocoa fields to bring this luxury item to market'.
One such brand at the show was West Sussex-based J.Cocoa, which was launched in August 2015 by chocolatier James Hull. While he explains that producing delicious chocolate is his main objective, he adds: "I am also determined to use the chocolate as an avenue to implement real change, particularly in cocoa-growing countries which also happen to be some of the poorest regions on earth and are historically taken advantage of."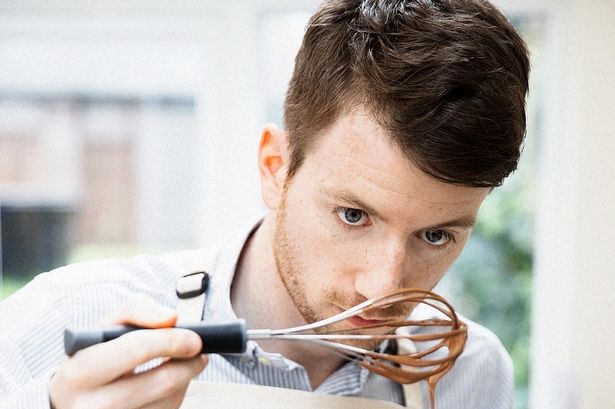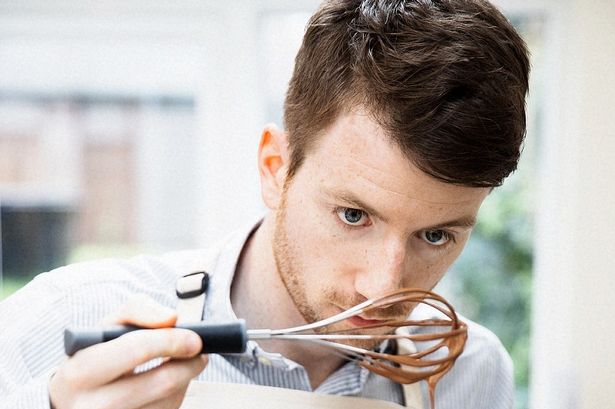 Ethical consumers
According to market research provider Euromonitor: "Value and volume growth is expected to be marginal in chocolate confectionery between 2018 and 2023 as the category reaches maturity, but pockets of growth within the premium segment will boost overall performance … Consumers are paying more attention to what they eat and where food comes from. Increased awareness of cocoa sourcing saw ethically positioned products perform well in 2018."
In light of this demand for ethical products, more manufacturers are setting their own standards, and Euromonitor believes the announcement by Mondelez of its planned expansion of the Cocoa Life sustainable sourcing programme has 'sparked uncertainty over the future of Fairtrade and other traditional certifiers'. The Cocoa Life logo is now displayed on Dairy Milk and, more controversially, Green & Black's.
Fair enough?
In December 2018, Fairtrade International announced that it would raise the Fairtrade minimum price from $2,000 to $2,400 per metric tonne for conventional cocoa and also increase the Fairtrade Premium from $200 to $240 per metric tonne, the highest fixed premium of any certification scheme, says the organization, adding that this amount is on top of the selling price and is paid directly to farmer organizations. 
"Finally farmers are getting greater recognition and a true price for the demanding work and time that goes into growing and cultivating cocoa"
However, this doesn't go far enough for many in the industry. Cacao for Change founder Fernando Morales-de la Cruz believes the prices are still unreasonable. "Fairtrade International's new floor prices for cocoa and organic cocoa are unfair because they perpetuate poverty," he says, adding that he believes they should be 30 times higher.
Fairtrade International's global CEO, Dario Soto Abril admits: "It's a sad truth that most cocoa farmers in West Africa are living in poverty … We are committed to working together with our partners, and welcome other bold efforts across the industry to make living incomes a reality."
"There's no doubt that Fairtrade is certainly a good logo and marketing tool for companies to sell their products to consumers," says Hull, "and I am sure Fairtrade does work well in ensuring fairness for a lot of productions and industries, however for cocoa beans and chocolate it is not anywhere near enough."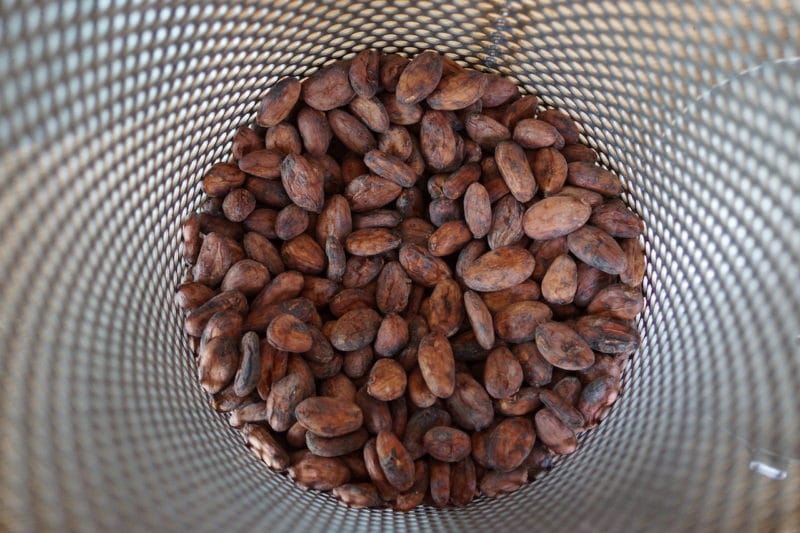 A direct relationship
Explaining his sourcing process, Hull says: "I start by working directly with the farmers or cooperatives to source the highest quality cocoa beans, paying a premium of over five times the Fairtrade rate. This means that finally the farmers are getting greater recognition and a true price for the demanding work and time that goes into growing and cultivating the cocoa, enabling them to actually make a living from their cocoa instead of just surviving."
"We know each and every one of our farmers and we buy directly and pay directly," says Luisa Vicinanza-Bedi, founder of Nottingham-based Vegan Chocolate By Luisa, which launched last year and also exhibited at the festival. "We know our farmers receive at least twice the average farm gate price for cocoa, whereas certified cocoa such as Fairtrade, Rain Forest, UTZ only pay 10-15% more than the farm gate price. We visit the farmers personally to assess the quality of the cocoa they produce and set contracts to buy the cocoa. We pay a super-premium for super quality, and most of our farmers are using the money to expand their production in the traditional way. We're working with them on the fermentation, on the whole crop system so they multicrop and don't destroy their own crops just to grow cocoa – so that it's fully sustainable.
We visit the farmers personally to assess the quality of the cocoa they produce and set contracts to buy the cocoa. We pay a super-premium for super quality, and most of our farmers are using the money to expand their production in the traditional way.
"Our chocolate is not based on charity, but fair and ethical trade practices, which we believe most of our customers understand and appreciate. How can you enjoy such a luxury as chocolate if you feel that the luxury you are enjoying comes at the cost to farmers in developing countries?"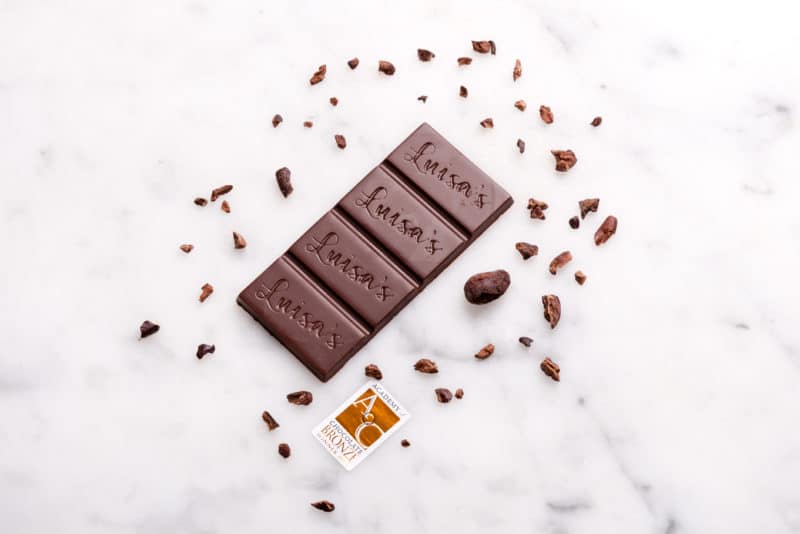 Sourcing direct does have its challenges, however. Hull says: "It is not always plain sailing and certainly when first trying to set up direct trade links with farmers or cooperatives in new areas and countries you sometimes have to peel back a lot of layers to get to the truth with who you are actually dealing with, buying from, who the money is truly going back to and whether your beans are all from the area they are supposed to be. Quality can vary dramatically because of this. All that said, when you do link up nicely and it works well, together you can produce amazing things."
Another potential issue is that cost can be prohibitive for small producers. "We do trade directly with our farmers, but the cost is high," says Vicinanza-Bedi. "However, the upside is that the farmers receive much more money directly and the middleman is almost completely taken out of the equation. Finally, you know who you are dealing with, which in most cases are family farming groups, and not anonymous companies."
The power of provenance
Provenance is becoming increasingly important to chocolate consumers not only due to the sometimes questionable ethics of big brands (Nestlé in the US is being sued for allegedly importing cocoa beans from suppliers who use child labour, including trafficked and forced child labour) but also because of how the origin of the beans affect taste. And this is where small chocolatiers are really coming into their own.
"As references to provenance have become prevalent in premium chocolate, going a step further and educating consumers on how the taste of the chocolate is influenced by the origin of the cocoa beans could help brands connect with consumers on a connoisseur level," notes Anita Winther, Mintel research analyst.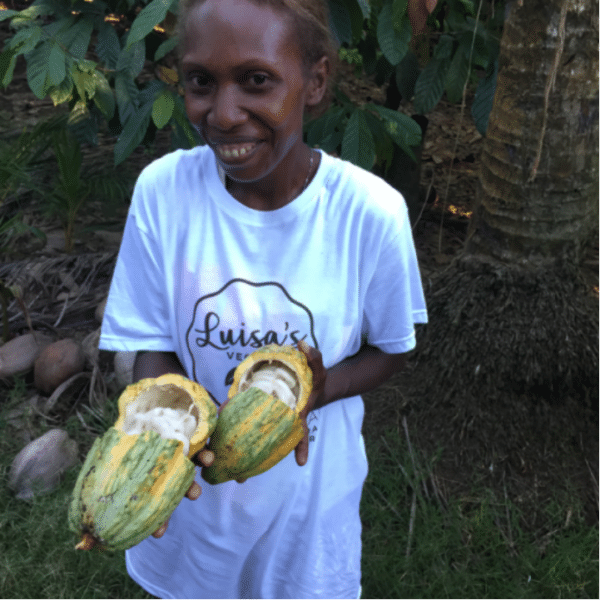 Mintel believes this interest in origin provides scope for products to move beyond simply spotlighting where the cocoa beans are sourced and take a more educational stance. "Education is key," says Hull. "The more we know, the more we understand and the more we can make proper informed decisions in our purchases." As well as helping to make a difference to the lives of farmers and providing a transparent supply chain, working directly also means getting cleaner beans of the highest quality, he says: "In a few areas now, such as Nicaragua and the island of St Vincents, working directly means you can tailor certain processes to create totally unique and new flavours which is very exciting. For example, adjusting fermentation turns and durations, or drying methods and durations."
As references to provenance have become prevalent in premium chocolate, going a step further and educating consumers on how the taste of the chocolate is influenced by the origin of the cocoa beans could help brands connect with consumers on a connoisseur level
Single origin
One of the buzzwords within the quality chocolate arena is 'single origin', however this phrase can be confusing for consumers. So what does it really mean? Hull explains: "Single origin generally means cocoa beans from a single country – chocolate made with cocoa beans from Madagascar will be dramatically different in flavour to that of chocolate made with beans from Peru for example, without needing to be flavoured. This flavour diversity is due to different growing conditions such as soils, genetics and climates; cocoa is a fruit after all! 
"With this in mind 'single origin' is a bit too vague, especially as most of these cocoa growing countries are more than double the size of the UK and think of how many different tasting varieties of apples we have growing here. It possibly should be labelled single cocoa variety or single plantation."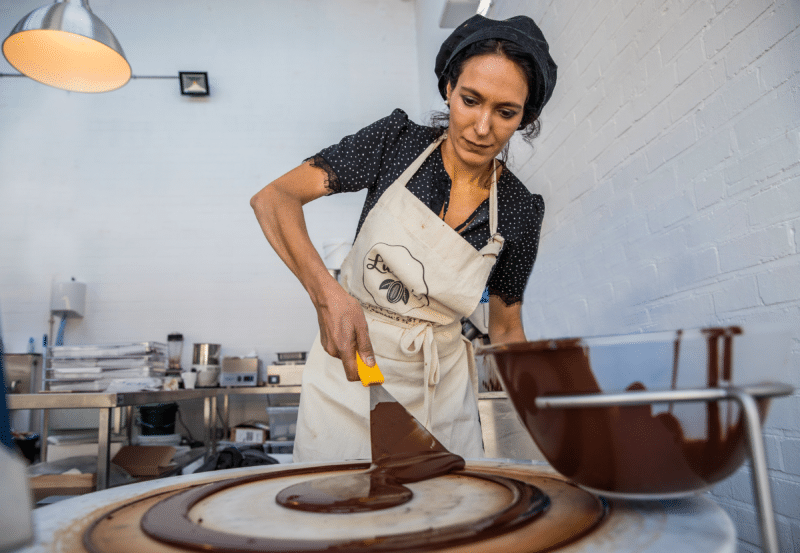 In the meantime Hull suggests that consumers search for single origin chocolate, but also for bars that not only mention the country but also specific growing regions or areas. "If you're very lucky, they will also tell you the specific cocoa bean variety/genetic and harvest year. I always tell people to think about cocoa beans and chocolate the same way we think about grapes and wine."
"The Mayans and the Aztecs gave us dark chocolate and they just mixed it with water, so I wanted to keep it pure, keep it simple, using cacao with all its health benefits," says Vicinanza-Bedi, explaining why she took the vegan route. "You can bring out the flavours of each bean, and these are so intense and delicious and different that you don't need to add dairy or vanilla to mask them. Just start with the very best directly sourced cocoa and bring out the unique flavours. It's great to give everybody fine chocolate that just happens to be vegan." 
But for those who do yearn for a substitute for milk chocolate, Vegan Chocolate By Luisa has just launched a new product called casholate – the brand's first vegan nut milk chocolate made with cashew nuts and positioned as a dairy alternative chocolate. 
A more extensive interview with James Hull can be seen at https://wp.me/p9ipTI-a6V.
Pretty in pink
In 2017 the Belgian-Swiss cocoa company Barry Callebaut introduced what it describes as the fourth type of chocolate: ruby. Produced from the ruby cocoa bean, the chocolate has a naturally pink colour and fruity berry flavour. "The fourth type in chocolate offers a totally new taste experience, which is not bitter, milky or sweet, but a tension between berry-fruitiness and luscious smoothness," says the company. Its first foray into the mainstream was through Nestlé which launched Kit Kat Ruby in April 2018, and now small bean to bar manufacturers are incorporating the bean into their offers. Handmade chocolate brand Chococo, based in Dorset, for example, has created a 47% Ruby Chocolate Mini Bar – described as having fruitiness and fresh sour flavour notes – using cocoa beans from Brazil, Ecuador and the Ivory Coast.
Wellbeing beans
Ethical chocolate brands are not just fairly trading but also increasingly aligning themselves with charities. New bean to bar vegan chocolate brand The Well-Bean Company, for example, supports mental wellbeing projects using profits from its chocolate sales. With the slogan 'handcrafting chocolate, from bean to bar to brain', the London-based brand was founded by Charlie Claydon, who believes in bringing about positive change by creating healthier food for the body and mind, raising awareness of mental health. The company also aims to provide a safe and inclusive workplace for everyone, including those with mental health problems, and launched with its own take on a sweet shop favourite: an organic Snyckers Bar.
Of the Earth Superfoods Organic Cacao Nibs
Alara Wholefoods Ltd.
Tel: 0207 387 9303
E-mail:  [email protected]
www.otesuperfoods.com
Of the Earth Superfoods Organic Cacao Nibs are delicately broken-down chunks of the cacao bean, one of nature's greatest sources of anti-oxidants and rich in many minerals, particularly iron and zinc.  Cacao was originally used by the ancient Aztecs for its mood lifting properties and general source of nutrition such as being high in antioxidants and an excellent source of minerals.
Of the Earth Cacao Nibs can be enjoyed  straight out of the jar, or try adding to smoothies, ice cream, cereal and pancakes for some added crunch. Substitute for chocolate drops in cookies or even try grinding with your coffee next time!
Booja-Booja Organic Chocolate Truffles
The Booja-Booja Company Ltd
Tel: 01508 558888
E-mail:  [email protected]
www.boojabooja.com
Fall in love with beautiful Booja-Booja chocolate truffles this Valentine's Day.   Handmade in Norfolk and winners of numerous awards, Booja-Booja chocolate truffles are made with just a handful of simple, organic ingredients, and blended to perfection to create heavenly little bites of deliciousness.  The beautifully designed range has chocolate boxes in all sizes, from Six Truffle Treat Packs, the perfect little love token, to new 104g Almond Salted Caramel and stunning gift boxes with guaranteed wow factor. Delectably dairy free, gorgeously gluten free and exquisitely organic, melt that special someone's heart with these exquisite melt-in-your-mouth chocolate truffle vegan treats.
Marvellously Moreish: Sea Salt & Caramel Easter Egg
Moo Free Chocolates
Tel: 01409 478 110
E-mail:  [email protected]
www.moofreechocolates.com
The first product in Moo Free Chocolates' new premium range – marvellously moreish. As with the rest of their chocolates, Moo Free's newest assortment is certified vegan and entirely free from dairy, gluten and soya. Crafted with their multi-award winning organic 'milk' chocolate, vegan caramel and flakes of Portuguese sea salt, this Easter egg exemplifies fine 'free from' chocolate. 
So free Smooth
Plamil Foods
Tel: 01303 850588
E-mail:  [email protected]
www.sofreechocolate.co.uk
A little bit of sweetness goes a long way.
New from Plamil Foods is So free Smooth.  Tasting like delicious milk chocolate but without any dairy this vegan thin bar is made with cocoa and coconut and has only 3.9% sugars.  It is also wheat and gluten free and made in a no nut environment.  As with all Plamil products So free Smooth is manufactured in the UK using 100% renewable energy.  So free Smooth will be launched at ISM in January.  For more information: [email protected]
Superfood Raw Chocolate Bars
Raw Living Ltd
Tel: 01803 658989
E-mail:  [email protected]
www.Rawliving.eu
Raw Living have been in the chocolate game since 2005, and this latest incarnation of their superfood-filled bars takes it to a whole new level. Properly medicinal doses of potent ancient foods are what sets their bars about: ingredients like ashwagandha, reishi, shatavari and gingko take centre stage in the experience. Using only truly raw cacao, and sweetened with evaporated cane juice crystals (a natural sweetener which is raw and vegan and low glycemic!), choose from LuckyMe (blackcurrant & ashwagandha), Too Magic (turmeric & ginger), Be the Change (reishi & Klamath Lake microalgae) , HiLovers (rose & shatavari) and Whoosh (vanilla & maca). 
Bonsan Organic Plain Choco Spread & Mylk Hazelnut Cocoa Spread
Bonsan
Tel: 0208 547 2775
E-mail:  [email protected]
www.bonsan.co.uk
Bonsan Vegan Chocolate Spreads are naturally delicious, organic and free from palm oil. Choose from two deliciously indulgent flavours; Plain Choco or Mylk Hazelnut. Made from creamy cocoa butter and cocoa powder, these spreads are seriously tasty when spread thickly onto toast, drizzled over hot porridge, or eaten straight from the jar!