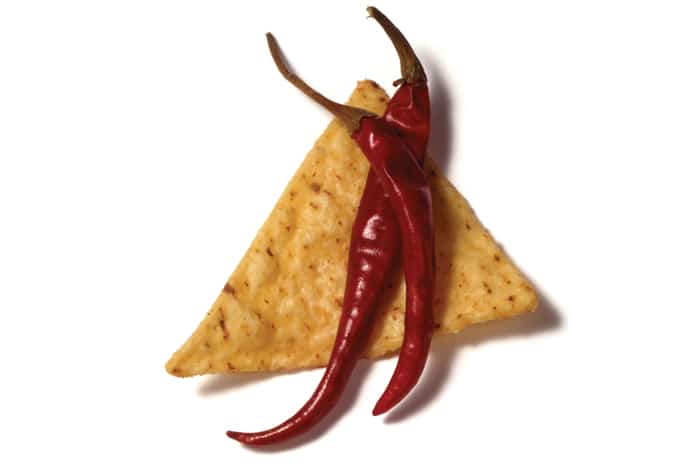 Matt Chittock discovers the perfect products for peckish consumers.
It's not surprising that health food retailers are trying to take a bigger bite out of the snack market. After all, Mintel says there are nearly 20 billion snacking occasions in the UK every year – that's room for 13 billion at-home snack attacks plus 6.4 billion more on-the-go.
With time-poor consumers increasingly fixated on convenience, that means more mouths than ever for retailers to fill with natural and organic goodies.
One of Mintel's more surprising findings is that, in a consumer survey, fruit came out as shoppers' overall favourite snack product. And while many retailers who see plenty of action in the chocolate aisle might take this with a pinch of locally-sourced salt, fruit is a focal point for snack smart manufacturers.
Following the successful launch of three raisin mixes at Natural & Organic Europe last year, Magpie Foods has built on its success with a new variant for 2011 – Magpie Raisins and Cranberries.
Mark Hipshon, managing director at Magpie, puts success down to innovative packaging and a simple, effective product.
"Normally, if you go to a health store you see raisins wrapped up in dull black packages," he says.
"Raisins are the ultimate convenient natural snack – but no-one is selling them in the way they deserve. They are the original natural sweet, and should be competing with traditional sweets like liquorice all-sorts." For mainstream food manufacturers, developing new snacks often means producing smaller versions of existing lines. However, for the natural sector it's often not that easy.
"It's a dilemma," says Kate Sebag from Tropical Wholefoods. "The snack sector is all about hitting a low price point, and we've found that once you take an existing product down in size it's really hard to manufacture at a lower price."
"There's also the ethical issue – we really don't want to produce smaller products which proliferate loads of extra packaging."
The company has found snack success with its selection of fairly traded dried fruit, including apricots, pineapple and banana chips – as well as its popular line of fresh organic snack bars.
"For modern consumers natural snacking isn't just an indulgence, it's a quick and convenient way to restore energy."
"We have our own bakery where we make the bars, it's an area where we're continuing to develop. Our bars are Fairtrade and organic, with no added sugar and an unusually high percentage of fruit," she says.
Amarjit Sahota, president of Organic Monitor, points out that snack bars are one of the key growth categories in the natural market.
"What we've seen is that snack bars have grown into a whole category," he says.
"But today there's less emphasis on organic – manufacturers are making more of other attributes such as Fairtrade and gluten-free." "Traditionally, snack bars were based on cereals," he adds. "Now there are bars that are based on fruit – a trend that's come over here from the US."
For the modern shopper, natural snacking isn't just an indulgence, it's a quick and convenient way to restore energy reserves after a busy meeting or a lunchtime workout.
Beth Marchant from Tunch Foods Ltd says that her company's range of healthy bars have already been snapped up by shoppers who want a healthy energy boost to get through the day. The bars – available in pineapple and coconut, apple and cinnamon and lemon and lime variants – are made with 95% fruit and nuts with no sweeteners, binders, preservatives or colourings.
"The bars contain complex carbohydrates so are great for providing a boost of energy," she says. "Because of this we've had a lot of interest from places like gyms and ski resorts."
The bars are vegan and gluten-free, a fact that saw them pick up a commendation at this year's Free From awards.
Slightly further afield, Clearspring is providing shoppers with a Japanese take on the market with its new Organic Wholegrain Rice Cakes and Organic Brown Rice Ramen Noodles with Soup – which communications director Margreet Westerhuis describes as 'a natural version of a pot noodle pack'.
"Lots of people do find Japanese food intimidating," she says. "What we want to do is make it far more accessible."
And what if your customers in-store fancy a traditionally British snack with a healthier twist for families? Well, the natural products market has that demand sewn up too. For instance, Perry Court Farm Apple Crisps offer dried products that keep the goodness of the apple, but in a more kid-friendly form.
"We're aiming at kids, Mums and basically anyone who wants to buy a healthier alternative to crisps from their local health store," says company head Charles Fermor.
Once you pop…
Canny manufacturers are taking popcorn out of the cinema and putting it straight in health-conscious consumers' cupboards thanks to a mix of clever marketing and product innovation.
Diva Popcorn has created air-popped, rather than oil-popped, snack packs based around four flavours – from Rock Salt to Sweet Chipotle Chilli. The packs feature distinctive character-led branding for maximum shelf stand-out.
Meanwhile, Tyrrell's is chiming in with its new 'Proper Popcorn' products that it's positioning as a gourmet popcorn range aimed at the premium foodie market.