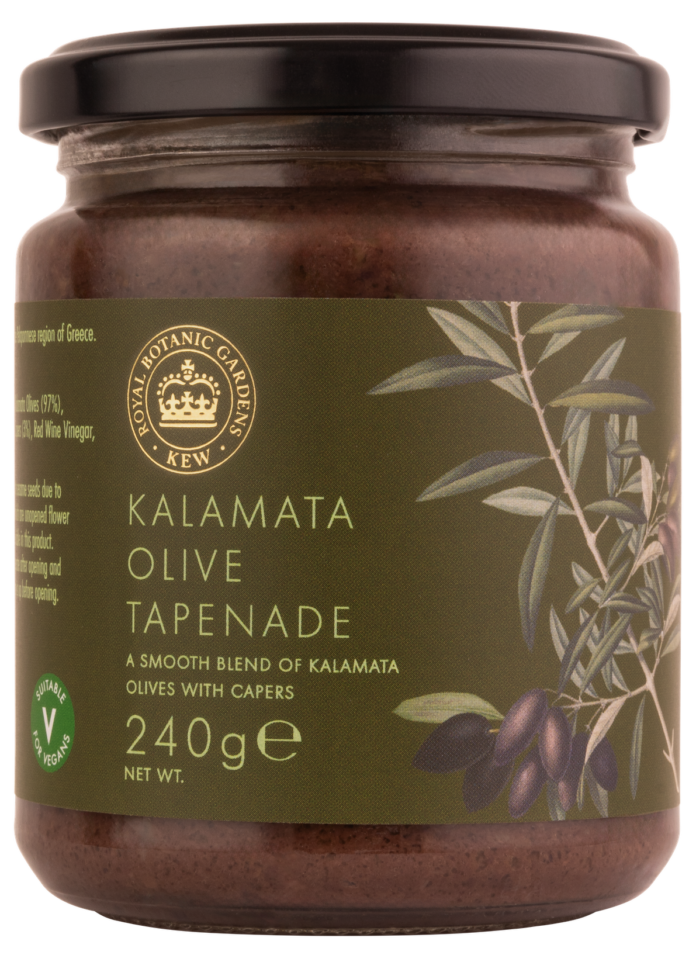 Mediterranean ingredients specialist Odysea and The Royal Botanic Gardens at Kew have joined forces to create a range showcasing a dedication to biodiversity, heritage and sourcing.
The landmark range features 14 limited edition products including fruit compotes, honey, olive oils and antipasti, which will be available from Kew Gardens' gift shop and online.
Kew and Odysea say the range will evolve as the seasons develop, with Pressed Heirloom Tomatoes appearing in late summer, Spring Blossom Honey in March, Orange Blossom Honey in May and Oak Tree Honey in July.
The limited-edition Kew Greek Extra Virgin Olive Oil is produced by olive farmers who protect their local biodiversity, climate, water quality and soil fertility with traditional farming methods, all of which are paramount to RBG Kew's shared mission to protect biodiversity loss.
Other SKUs include Pomegranate Balsamic Vinegar, Apple Balsamic Vinegar, Pomegranate Harissa, Green Conservolia, Alexandria Style Olives, Olive Tapenades, Wild Fig Compote and Morello Cherry Compote.
Kew's hand-drawn botanical art adorns each limited edition Odysea product, illustrating raw ingredients, wild butterflies and flowers.