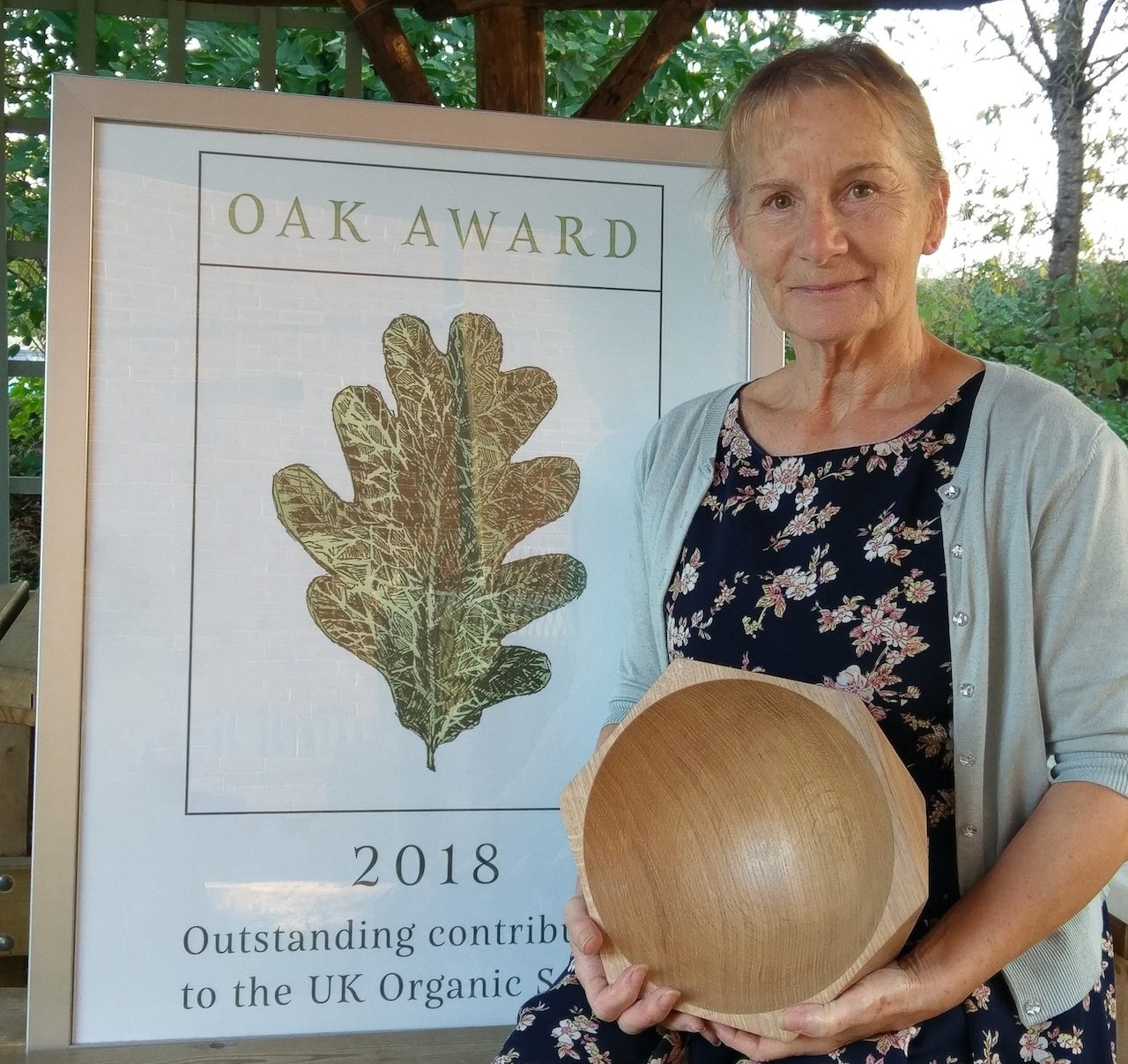 Organic pioneer Susie Hewson, founder of Natracare, has become the first recipient of the Oak Award, initiated by the Organic Trade Board (OTB) to recognize outstanding contributions to the organic sector.
Judges from the OTB were joined by the Organic Research Centre (ORC) to form a panel which narrowed the entries down to a shortlist including Andrew Wilkinson, Gilchesters Organics; Alex Smith, Alara Wholefoods; Anthony Snell, Windmill Hill Farm; and Julie Brown, Growing Communities.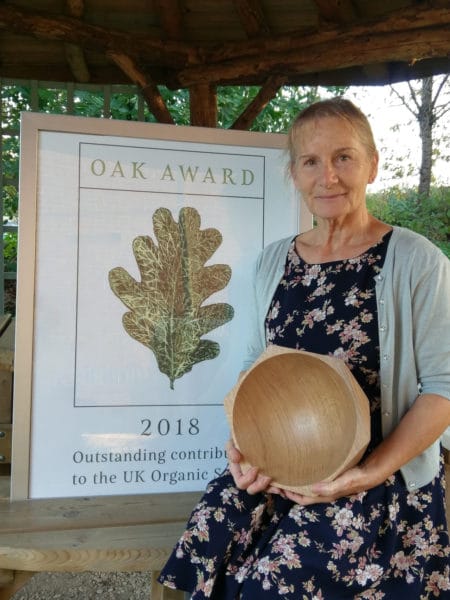 With Hewson chosen to receive the inaugural award, Adrian Blackshaw, chairman of the OTB, comments: "I am delighted that the inaugural Oak Award has been presented to Susie. Her business Natracare is part of the organic sector that continues to grow and strengthen year on year. She is a very worthy recipient who came through a very competitive shortlist. Throughout the selection process, her nomination stood out.
Going plastic-free in 1993, so far ahead of the curve that this issue wasn't on most businesses agenda at the time, is indicative of her commitment to the environment."
Hewson was unable to attend the event (Jessica Gitsham, Natracare, accepted the award on her behalf) but says she is 'honoured' to have been recognized. Reflecting on a journey spanning three decades, Hewson says: "For the past 30 years I've been fighting a battle in a market dominated by global giants to fulfil my passion of putting people and planet first. At times is has been brutally tough, exhausting and challenging, but the rewards of eventually seeing organic period products becoming established and Natracare's global reach makes all that hard work worthwhile."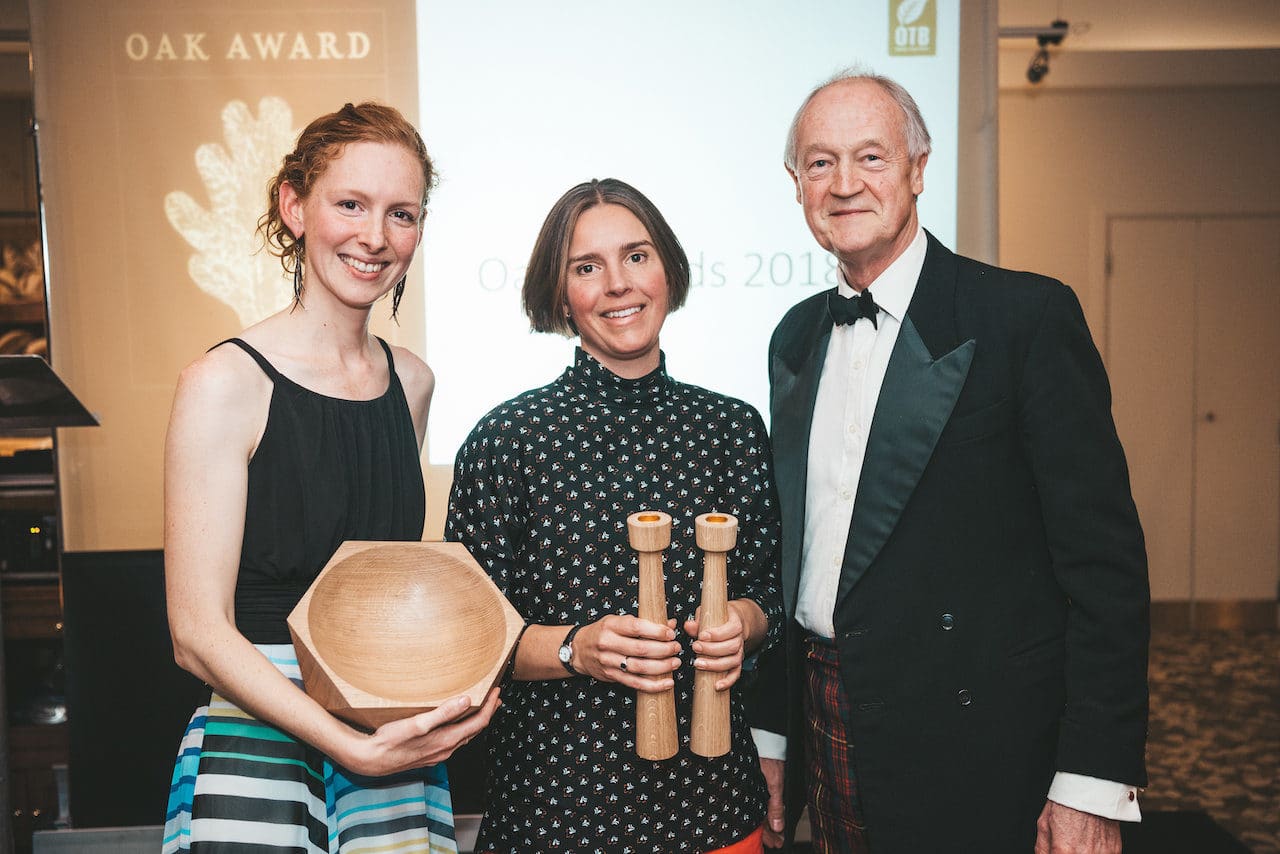 The award – made from a 150-year old oak tree, designed 'to reflect the natural strength, longevity and resilience of organic principles' – was presented during a well-attended ceremony at the Yeo Valley canteen on 25 October. Two oak candlesticks were posthumously presented to the late Peter Melchett, former policy director of the Soil Association (SA), who passed away on 5 September; Joanna Lewis of the SA, accepted the award on behalf of his family.
Professor Nic Lampkin, chief executive of the ORC, says the Oak Awards 'illustrated the pioneering role played by many organic farmers and businesses'. "Ecological innovation is particularly important for the development of more sustainable food and farming systems and it will be important to ensure that the UK focuses more resources on this, as access to EU research funding seems likely to be less easy post-Brexit. Farmers and businesses needs to be fully engaged with this process."