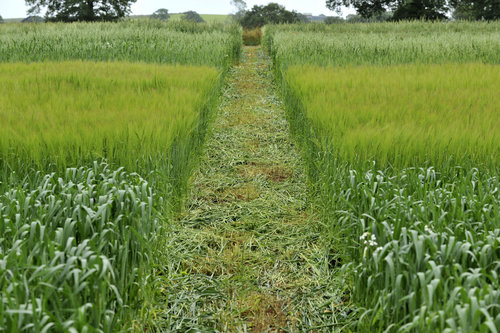 The Organic Trade Board (OTB) has written to its members asking for reviews on the work of the Agriculture and Horticulture Development Board (AHDB) – a levy board which represents the organic sector and is funded by farmers and growers paying a levy on everything they produce.
From this, the OTB estimates that the AHDB receives an income of approximately £2 million every year from the organic sector. With a deadline of 9 November, the OTB is encouraging responses from both direct financial contributors and non-contributors, via Defra's website.
Providing feedback 'could have a positive impact on the organic sector and help shape the future of organic farming', the OTB says in its call to action. Of particular interest to the AHDB is feedback on the strength of its support for organic, whether it provides adequate promotion of the sector, and whether its output represents the income it receives. A summary of the AHDB's remit can be found here.
A second strand to this call to action sees the OTB urging members to write to their local MP, persuading them to 'back a strong vision for the future of food and farming that has organic at its heart'. "They urgently need to know that people want future farming policy that supports organic, sustainable, fair and healthy farming and supply chains," writes the OTB in its email to members.
They urgently need to know that people want future farming policy that supports organic
"There has been speculation about how the UK will continue to trade organic goods with the EU if a deal isn't reached and the recent Defra technical paper has failed to provide sufficient assurance that the necessary precautions are in place," says Roger Kerr, chairman of UKOCG, emphasizing the importance of talks starting immediately, with 'time running out' before 'Brexit day'.
Kerr states that both UKOCG and the OTB are in discussion with Defra, working with the International Federation of Organic Agriculture Movement (IFOAM EU) to agree a 'suitable plan of action'.
"We want to see communications begin between Defra and the EU Commission that ensure the necessary contingencies are in place in the event of a 'no deal' Brexit. All options must be explored, and we will be working alongside agencies and organic organizations across the EU to ensure trade continues to flow regardless of the final nature of the EU/UK agreement," concludes Kerr.