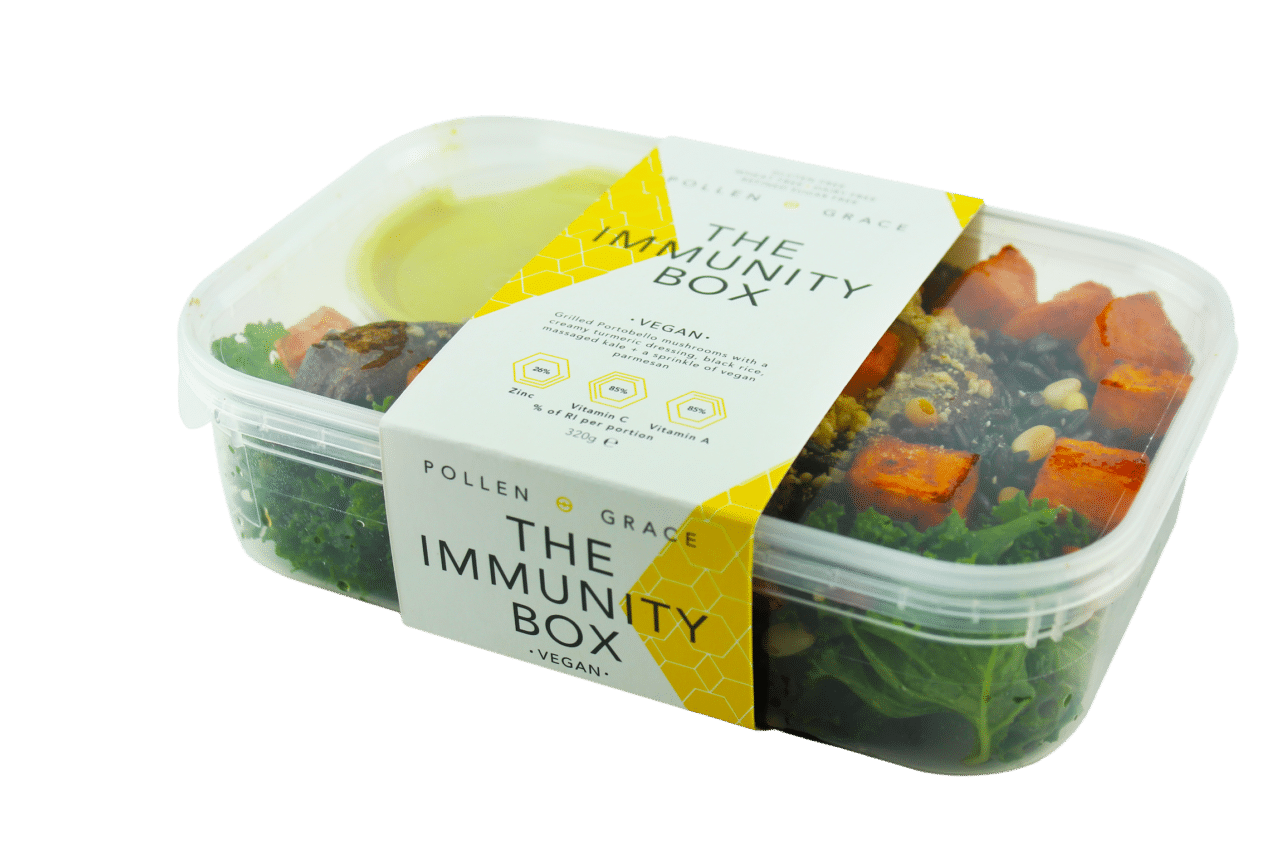 Pollen + Grace has introduced a new winter collection, which is almost 90% vegan, to fulfil growing consumer demand for plant-based on-the-go eating.
The offer includes new 350g Hot Pots, including a Turmeric + Butternut Daal Pot and Kimchi + Miso Noodle Pot; an Immunity Lunch Box, available as a vegan or chicken option; and a dairy-free Raw Cacao & Raspberry Porridge Pot, which can be served hot or cold.
Designed in collaboration with its in-house naturopath, the brand says its new collection offers well-rounded, balanced meal options, all of which are free from gluten, wheat, dairy and refined sugars.
''We wanted to launch a collection that added new flavours and colour for autumn/winter with extra health benefits for the colder season," says Stephanie Johnson, co-founder Pollen + Grace. "The new Hot Pots, which take inspiration from different flavours around the world, fill a gap in the existing market, for competitively priced healthy products on-the-go. We've always been ahead of the curve with our vegan offering, but with increased consumer demand, the collection adds even more variety, and has been designed to last longer. Whether you have intolerances or simply want to eat exciting, well-balanced food that is accessible, the new collection offers something for everyone''