Natural health retailer Karen Da Silva has celebrated 24 years as owner of The Cornish Health Store (formerly Country Store Health Foods), having worked there since starting as a Saturday girl in 1991.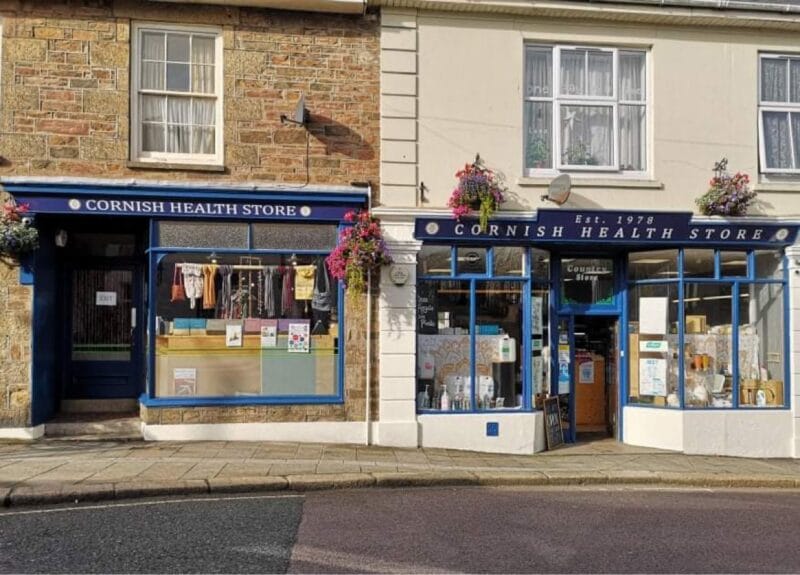 The former grocer shop was changed to a health store when a couple purchased it 1978. "And here we are over 40 years later carrying on what they started," says Da Silva. "They planted the seeds, we are just tending to their tree, trimming its branches when needed and watering daily."
During her 31 years at the shop, Da Silva has seen many changes, including the disappearance and recent resurgence of refills and plastic-free. "When I started in 1991, we used to have a packing area bigger than the store, where we purchased in bulk, oats, bran, fruits, etc, and bagged them down for resale, and had over 200 different herbs and spices that customers could buy loose. Then came labelling laws and the new weights and measures, and that part of the business slowly ceased.
"Now health food stores are leading the way with support from our suppliers …  In 2018 we had a partial refit instore to accommodate a refill section, boasting over 200 loose fruits, grains, cereals, spices, etc. This has proved so popular."
Da Silva puts the success of the store down to the fact that it's 'run from the heart'. "I think the secret to our longevity is our ethos, our customer comes first before profit, an ethos lost in big chains and many a health store across the country. We were started in order to help and support our community first and foremost, anything else is a bonus.
the secret to our longevity is our ethos, our customer comes first before profit
"I believe our love of dealing with small companies and extraordinary vast ranges of just about everything is our USP. What we offer is choice on every level to cover all pockets. We also never say no, if we can find something, we will do our best to source it, and if we can't source it, we will offer an alternative. Our role I feel is to help people make informed decisions on their health, not to preach or just put our view."
The birthday was celebrated with month-long giveaways and follows a store makeover which saw a rebrand to The Cornish Health Store as well as new staff 'with energy and expertise' and more lines added to its offer.
The name change has been on Da Silva's radar for a few years. "Mainly because customers and family members never get the name the right way around, so this is simpler and encompasses all of what we are about. We are the longest standing health food store in Cornwall I believe, and our logo says it all: Health Food For one and all, and in Cornish 'Boos Yahus Rag Onen Hag Oll'.