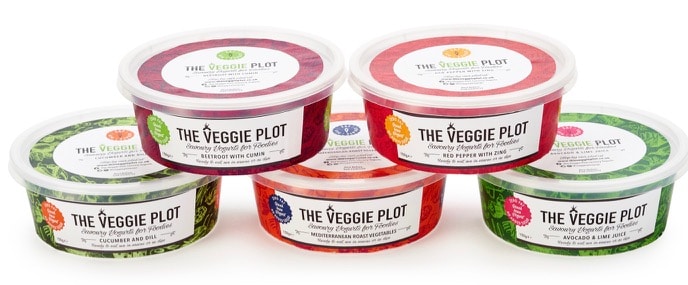 The Veggie Plot is a new brand of savoury yogurts that blend no-fat, no-added-sugar Greek yogurt with vegetables and herbs.
Founded by foodie and passionate vegetable grower Anna Spencer, The Veggie Plot aims to make healthy food fun, different, easy and versatile.
The range, available in 150g tubs, currently comprises: Beetroot & Cumin; Avocado & Lime Juice; Red Pepper; Cucumber & Dill; and Mediterranean Roast Vegetable.
The Veggie Plot savoury yogurts have no added sugar, made with only natural ingredients and suitable for vegetarians. They can be heated and frozen, consumed as a ready to eat healthy snack, used as a cooking ingredient or dip, and are perfect for on-the-go.
"After observing the evolution of convenient, healthier eating in my own diet and everybody else's, young and old, now is the perfect time to launch our revolutionary savoury yogurts,' comments Spencer.