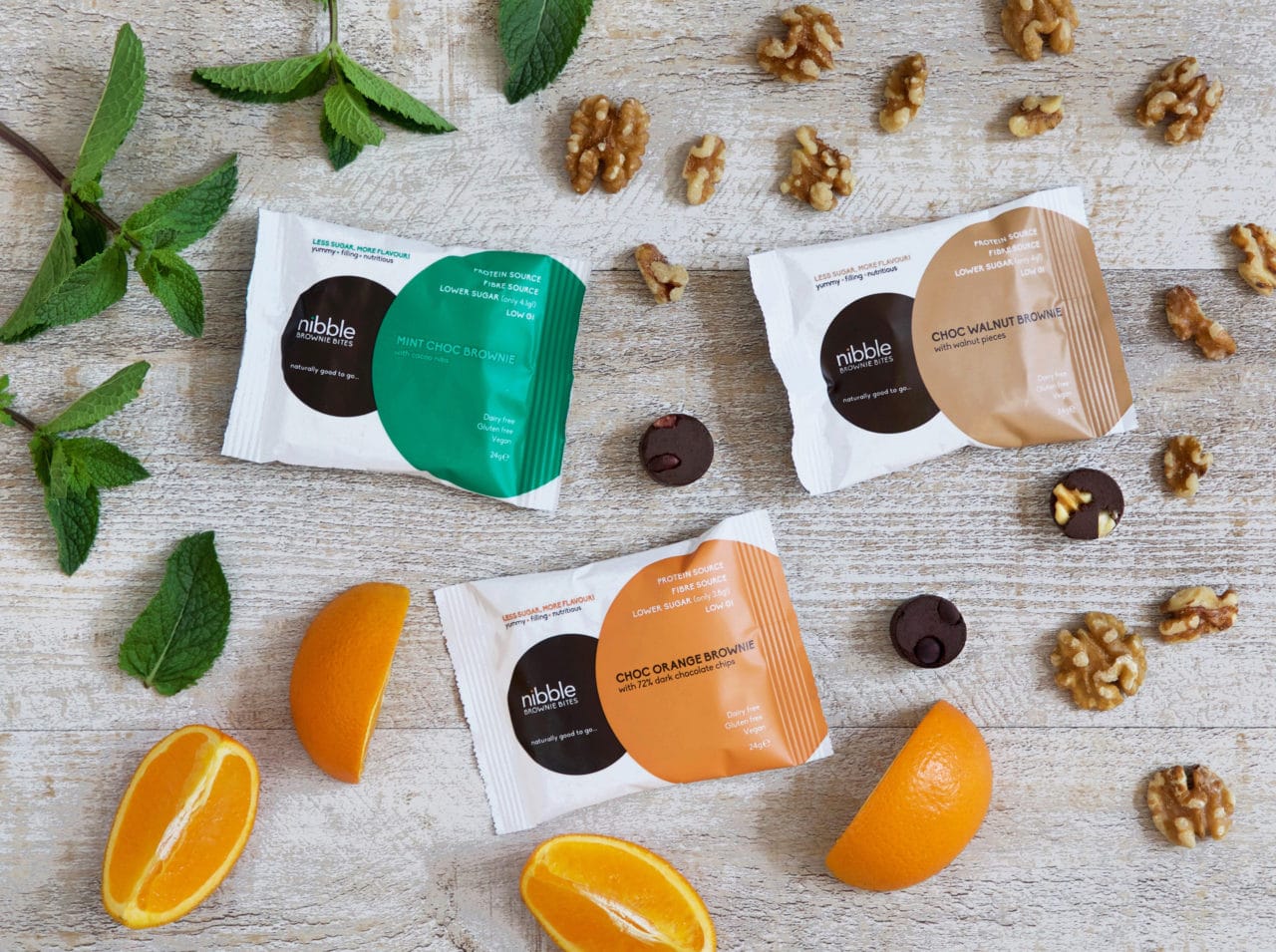 Nibble Brownie Bites, the second snack product from Nibble Protein, are designed to offer consumers a healthy, low-sugar, high-protein snack but with an all-brownie taste.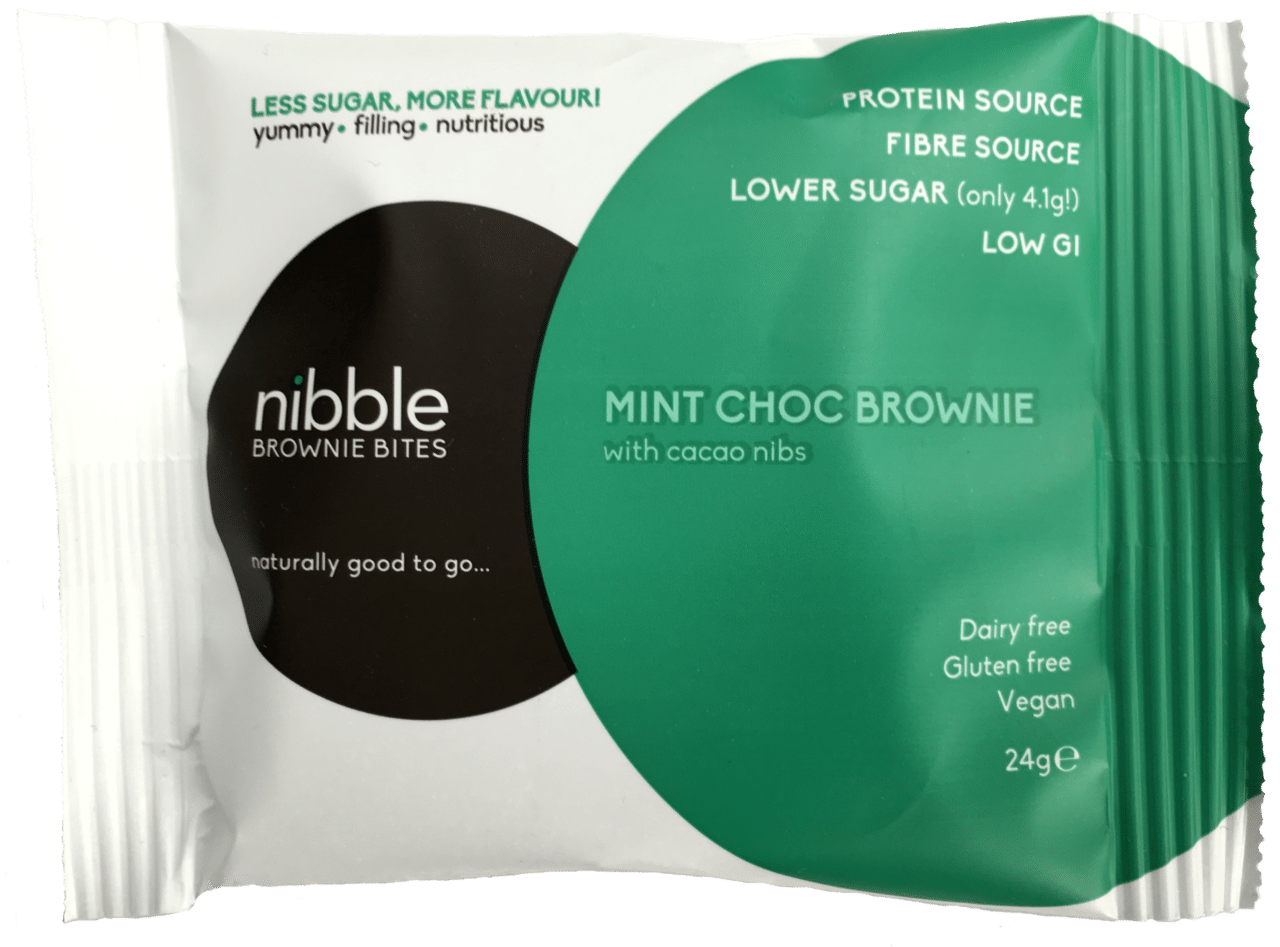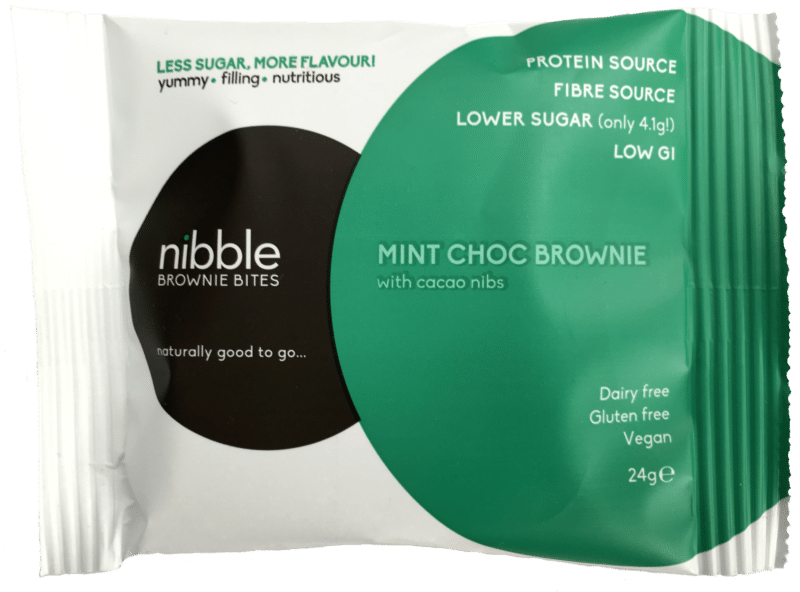 The Nibble Brownie Bites contain just 1g of sugar each and are gluten- free and vegan. They are available in three varieties: Choc Orange Brownie with 72% Dark Chocolate Chips; Mint Choc Brownie with Cacao Nibs; and Choc Walnut Brownie with Walnut Pieces.
These all-natural treats have a low glycaemic index formulation to help provide sustained energy, while keeping you fuller longer. Made with 20% low GI, nutrient-rich dried plum purée and 18% pea protein, they are packaged in single serving 24g packs, each bag coming in at under 100 calories.
Nibble founder, Erin Moroney, comments: "We're particularly excited that our new brownies are going down so well with kids. They taste like a naughty treat, but little do they know they're packed with goodness."