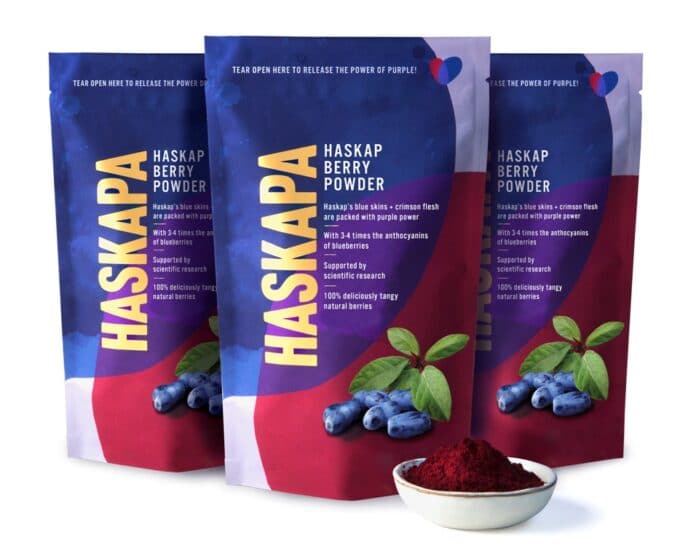 Haskapa has launched with an all-natural superberry supplement, Haskapa Powder, made from 100% tangy haskap berries, which it says have one of the highest recorded anthocyanin values of any berry.
Naturally occurring plant pigments — responsible for giving certain fruits a deep purple, blue or red colour — anthocyanins have an anti-inflammatory effect and are associated with cardio-protective and cognitive benefits. The brand highlights that haskap berries have up to four times the amount of anthocyanins as blueberries contain and three times the antioxidants.
Native to countries in the northern hemisphere, the indigenous Ainu people of northern Japan have eaten haskap berries for centuries, naming them 'the elixir of life'.
Haskapa Powder is produced using berries which have been freeze-dried to preserve their nutritional value and flavour into a convenient powder easily incorporated into the diet. It can be added to yogurt, oats and granola, vegetable and fruit-based smoothies, as well as dairy and non-dairy milks, including kefir.
Each resealable pouch offers 100g of pure, natural haskap berry powder.