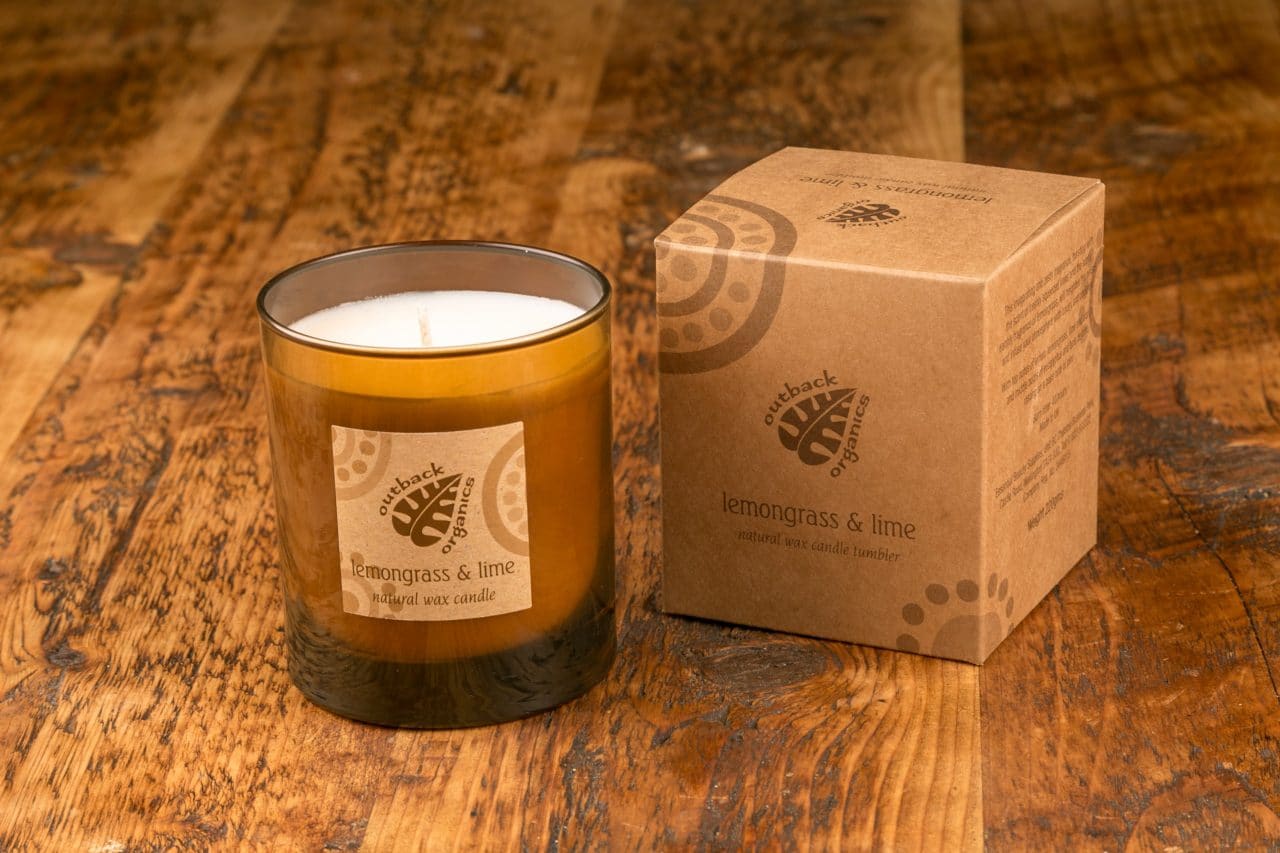 Outback Organics has announced the release of the first candle to join its extensive range of natural skincare and beauty products.
The new Lemongrass & Lime candle is 100% natural and made from an eco-friendly mix of soya and beeswax. It is free of paraffin, palm oil and any harmful pesticides or herbicides.
To ensure a safe, clean burn for up to 40 hours, the candle has been made with a cotton wick. This combined with a unique wax blend, will eliminate any uneven burning. Not only is the candle itself completely biodegradable, but it has also been hand poured in the UK into recyclable glass tumblers and packaged in recyclable cardboard boxes.
The invigorating and zesty fragrance is designed to help calm, relieve stress and assist with sleep. The Outback candle has top notes of lemon, lemongrass, lime and orange and middle notes of eucalyptus and bois de rose, resting on a base note of pine.