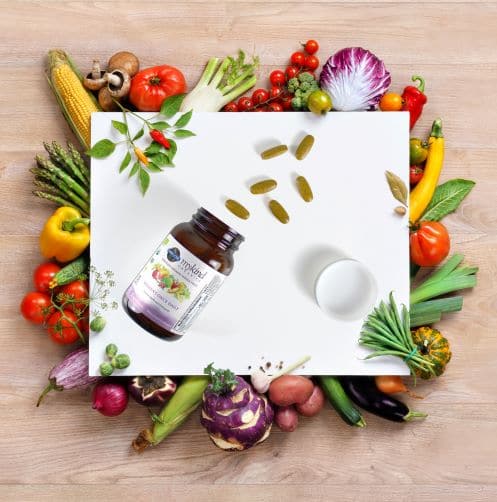 Your body was created to eat, process, and derive its nutrition from food—real, healthy food.
Garden of life® are fanatical about food. The core ethos is that they always start with real foods and these (foods) provide the formulas, the power to be at their best. Completely free of any synthetically created, chemical breakthroughs from huge commercial laboratories around the world. Garden of Life® are fanatic about what goes into their products and have three main principles:
1. The Science of Whole Food
Your body was created to eat, process, and derive its nutrition from food—real, healthy food. So, when Garden of Life® create their products, they start by looking at food. What is the "good stuff" in the highest quality food that may be missing in our diets? Which of those foods have the greatest potential to impact—and empower—extraordinary health?
2. Clean is healthy
Garden of Life® start with what goes IN our products—true, whole food ingredients. They also pay very close attention to what to keep OUT of them. And once again, they look at food—real nutrition food. When is the last time you picked up an apple, turned to read the ingredients, and saw a list of chemicals? If it's not in your food, then Garden of Life® don't want it in their supplements.
3. Traceability
Traceability is key to what makes Garden of Life's products so special. Traceability starts with knowing where each and every ingredient in the products comes from and getting to know each and every source: where it's grown; the farming practices; how they pay and treat the farm workers—everything.
The wholefoods based multivitamin range of mykind Organics line co-founded with Alicia Silverstone is made with Organic fruit and herbs — every single product in this line is Certified USDA Organic and NON GMO VERIFIED by the NON GMO PROJECT.
That's why it's so important to start with Certified USDA Organic and Non-GMO Project Verified fruits and vegetables that are grown without these chemicals. Garden of Life want to get the good stuff from foods that are grown without any of the bad stuff.
Garden of Life® do it because it's the only way they know to deliver on their promise of Empowering Extraordinary Health®.