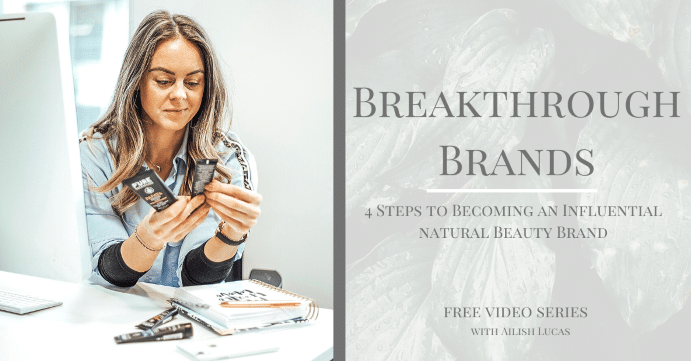 The world doesn't need another natural beauty brand. It's a market that is set to be worth up to $54 billion by 2027. It's saturated like every other industry in the world. What it does need however, is a brand that is passionate, value driven and has clarity around how they want to shake things up to stand out. But this is near on impossible when every great idea has already been created numerous times before, so how do you separate yourself from the crowd?
Becoming the next breakthrough brand isn't easy, but it does require some key steps in which you can take to gain clarity, clarify your positioning, create a raving fan base and grow your revenue.
Step 1:
The first step is to create a vision and goals for your life and your business. So many people get caught up in working 'in' a business rather than 'on' it which inhibits you from being the visionary that you are, to really create an influential brand.
Step 2:
The second step is to reverse engineer this vision to enable you to create clarity, reduce overwhelm and create some real, actionable steps to enable the brand to come to life in the way you want.
Step 3:
The third step is to do a deep dive into your dream target audience through not only looking at their demographics but other key drivers that will enable you to connect on a deeper level, allowing you to move them emotionally, to make them feel like they are understood. And most importantly, for you to be the brand that comes to the forefront of their minds when a particular problem arises.
Step 4:
And finally, you need to give them crystal clarity on the next steps so it reduces overwhelm, passes the 'grunt' test (more on that later) and gives the customer absolute certainty that you are the brand they should purchase from.
This can be overwhelming to think about, which is why I've created a FREE four part video training series doing a deep dive into the four areas discussed above to give you clarity, reduce overwhelm and become confident in your marketing strategy. Just click the link below to sign up and once you have filled out your details, you will get immediate access to the first training video.
Click here to sign up for free >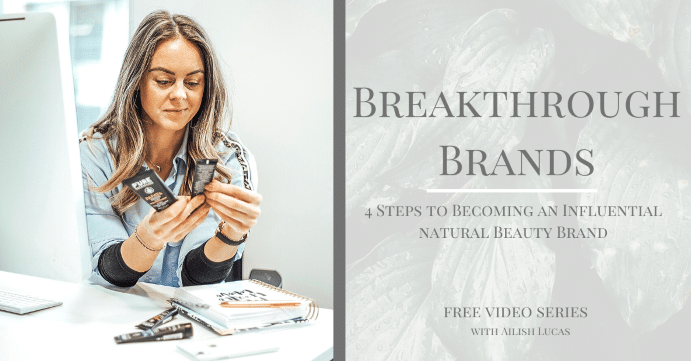 Bio:
Ailish Lucas is a multi award winning natural beauty blogger and marketing strategist who was voted as No. 7 in the Top 25 People Moving Natural Beauty Forward in the UK 2019. Ailish is the founder of The Glow Getter Collective, an online membership specifically for natural beauty brands to help them clarify their positioning, creating raving fans and grow their revenue. She has clients worldwide including the USA, New Zealand, Spain, the Netherlands, the UK and more.