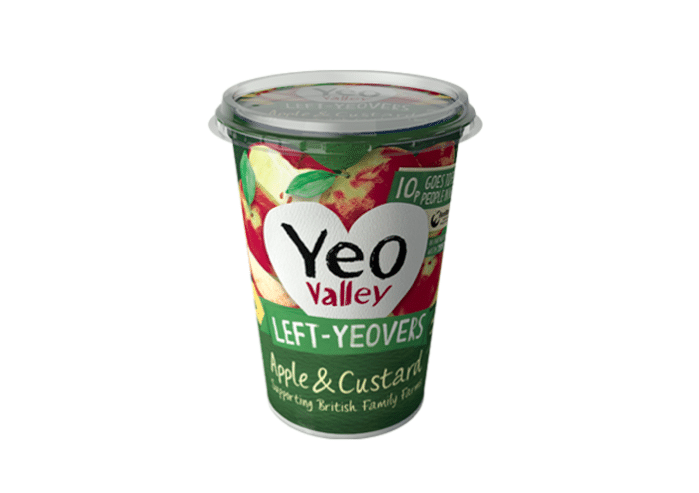 Yeo Valley has launched a new variant of its Left-Yeovers yoghurt, which uses surplus fruit crops and raises money for the food waste charity Fareshare.
The idea for the special edition yoghurts was originally hatched as an April Fools' joke but quickly progressed to a full product launch, with an important message about food waste behind it.
Previous editions have Strawberry & Fig, Plum & Custard, and most recently Banoffee. Now comes Apple & Custard, which Yeo Valley says, "is helping to reduce waste at our friend Adam Wakeley's farm in Gloucestershire".
The company is urging shoppers to enjoy the new flavour while it lasts. "The only downside is that there is limited supply – once they're gone, they're gone," it says.