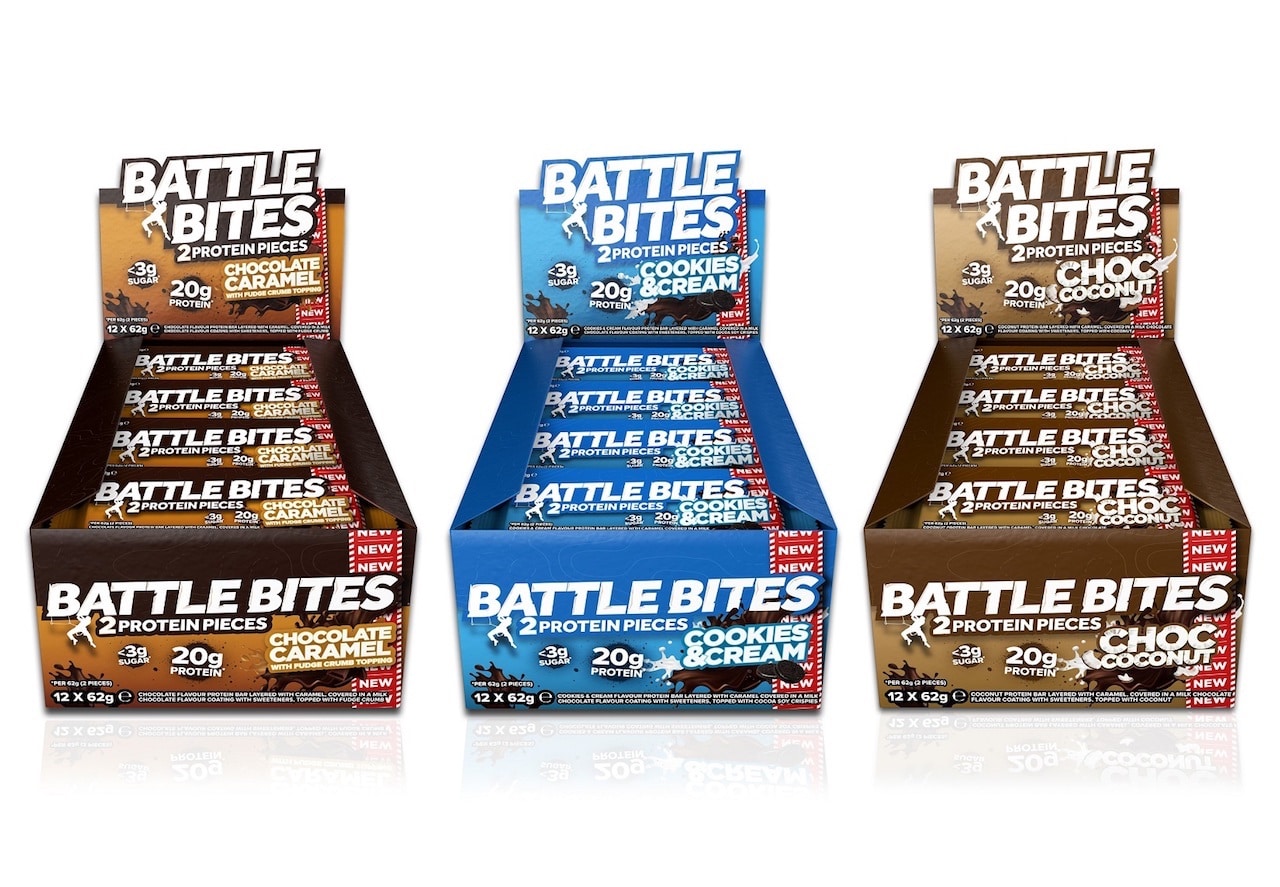 Battle Oats has introduced a new high-protein low-sugar snack, Battle Bites, aimed at the impulse market and offering a healthy alternative to high-sugar high-calorie chocolate bars.
With a choice of three initial flavours – Chocolate Caramel, Cookies & Cream and Choc Coconut – the two-piece 62g bars each contain 20g of protein, less than 3g of sugar and less than 3g of impact carbs.
"Battle Bites have been developed to have the appeal of a traditional chocolate candy bar in terms of providing a tasty snack which feels indulgent, but with the bonus of being low calorie, low sugar and having nutritional benefits such as being high in protein," explains Kevin Smith, co-founder of the Hull-based brand.
"The triple layered chocolate snacks feature low-sugar milk chocolate meaning that they can contain up to 500% less sugar than some of the leading chocolate bars, they are just 240 calories and provide premium quality protein so they can be enjoyed guilt-free. While some of the well-known confectionery brands have launched their own higher protein bars, these are still very high in sugar, so don't really provide a nutritious option."
Co-founder Shaun Gibbins adds: "Battle Bites are designed to offer a convenient, on-the-go way to consume additional protein throughout the day without adding unwanted carbs and sugar – they even come in two bite-sized pieces so they're great for sharing and encourage better portion control."