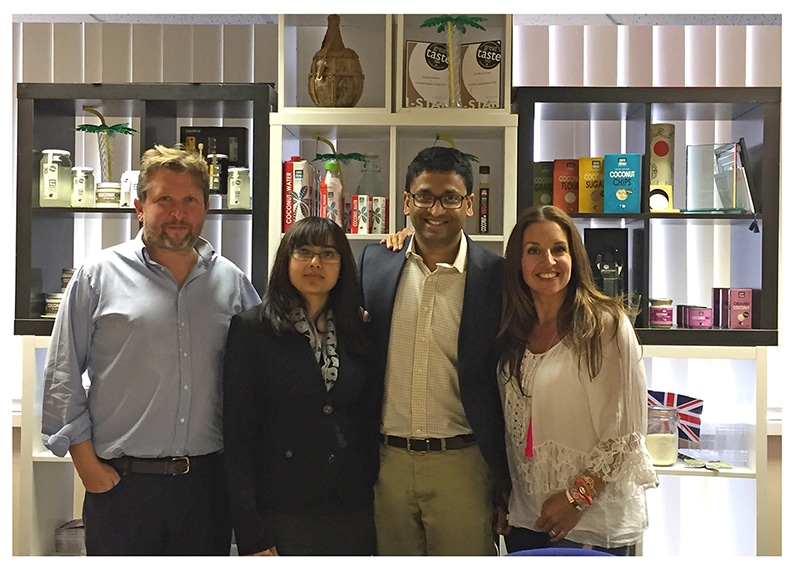 In August, Cocofina managed to tame the dragons on the BBC Two pitching format Dragons' Den.
Founder and 'chief nut' Jacob Thundil along with operations director Manisha Solanki, faced the dragons to give a well-delivered pitch, impressing the panel with the company's sustainable, organic coconut products.
The aim was to get at least one of the dragons on board in exchange for a 5% equity, however, all five dragons were interested in investing for a 20% equity. In the end, Thundil and Manisha accepted an offer from Sarah Willingham and Nick Jenkins for £75,000 for a 20% stake split down the middle, with an option for Thundil to buy back 10% after 12 months.
Commenting on the successful outcome, Thundil says: "I feel our success in the den was a great result for all of the hard work put in in the early years. We received excellent feedback and offers from all five dragons and chose to accept those made by Sarah Willingham and Nick Jenkins. Their expertise, knowledge and backgrounds in the food industry and marketing respectively, are the perfect fit for Cocofina. We could not have wished for more as both Sarah and Nick already use coconut products."