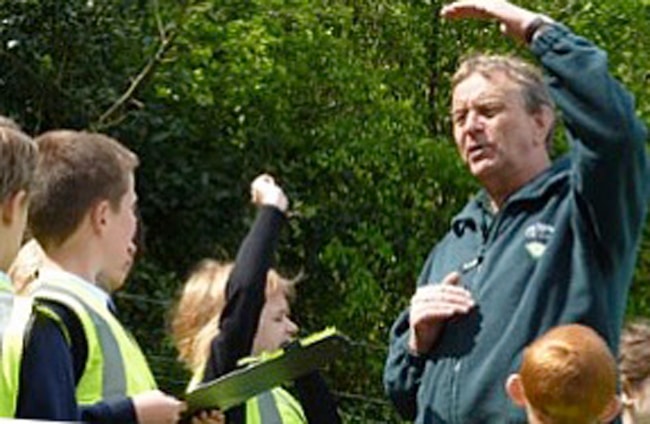 Leading organic yoghurt brand Yeo Valley has reached a major milestone in its mission to educate children about farming – a total of 5,000 primary school children have taken part in the scheme this school year.
Despite the weather, Yeo Valley has been helping reconnect kids with their food and the land through a programme of school assemblies and visits to its carbon neutral education centre, Wills Barn.
Marking the end of the summer term, on Monday 16th July a class of 29 Year 2 children from Bristol's Victoria Park Primary School visited Yeo Valley for the day. Led by local expert Les Davies MBE and Helen Woodward, a biologist and environmental expert with 20 years' experience working with children and nature, the children set off on a nature walk to collect clues about the animals living around them.
Year 2 Class teacher, Fiona Booth, said: "The children loved looking for animal clues. Some of the children don't have family out in the country and they are not used to seeing a country environment. The children have just loved being outdoors and enjoying the surroundings."
Tom de Pass, head of communications and events at Yeo Valley, said: "We are on a bit of a mission to ensure that children know where their food comes from and learn about the importance of farming."