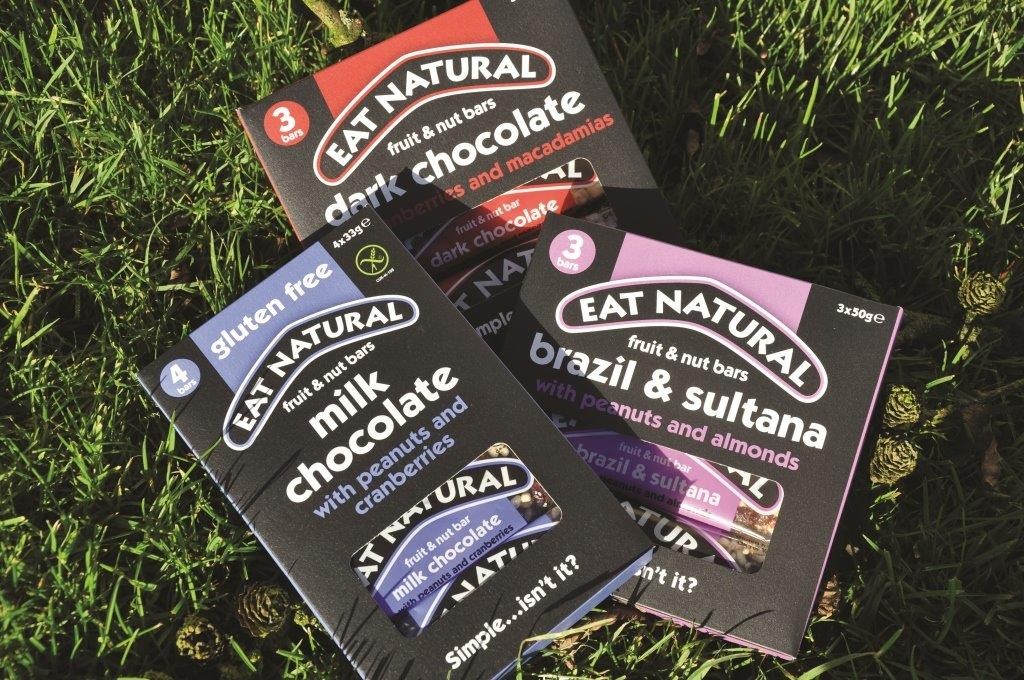 Following what it calls a cracking set of results for 2014, Essex-based fruit and nut bar brand Eat Natural is investing in the nuts and bolts of its business in 2015 and beyond, aiming to "raise the bar" by investing in new machinery, people and markets.
"Market forces have collided in the past 12 months," says Eat Natural co-founder Praveen Vijh, "seeing a jump in desire for wholesome snacking together with a hungry appetite for British brands in the export market.  2014 saw the brand grow by 11% increase against a background of a stagnant cereal bar market."
The brand saw a 23% jump in overall export sales last year and it also moved its 'Makery' to a new, bigger building, which enabled the company to broaden its range. Eat Natural also says it has reached new customers by forming strategic partnerships with Virgin London Marathon, Eurostar, Football Association and Kidzania.
This year the brand is upping the ante with huge sampling campaigns at key running events across the UK and is investing in social media as well as entering a series of awards.  "This year is all about telling the wonderfully simple Eat Natural story to more people in more places," explains marketing manager Susanne Fraser.
Eat Natural also plans to roll out NPD to expand its breakfast offering, continue to create new formats, and aim to reach more consumers. "Constantly striving to create the most innovative products is at the heart of the Eat Natural business," says Praveen. "We did it 18 years ago by creating the first ever bar of its kind and we will continue to do so.  Here's to the next 12 months."