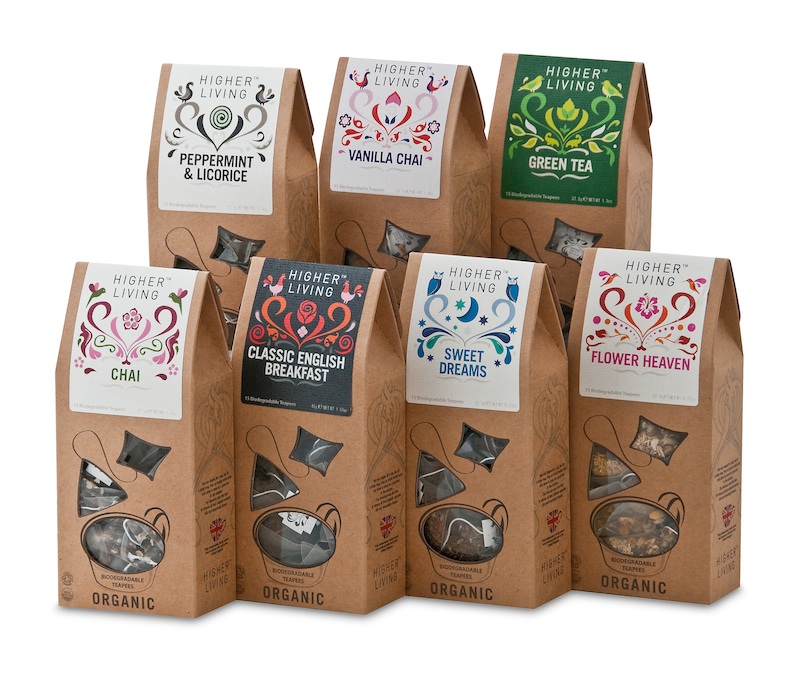 A new range of teapee bags has been launched by Higher Living aiming to offer beautiful as well as bold blends.
The new selection is made using organic herbs and an eclectic mix of new blends and the mesh pyramid bags release a steady flow of flavours and allow the herbs, colourful spices and chunks of ingredients to be seen within the teapee.
Standout flavours from the range include Vanilla Chai; Good Mood, an uplifting blend including raspberry leaves and sunflower petals; Power Blend with gingko, ginseng and yerba mate; Green Tea Coconut with coconut and lychee; English Earl Grey; and naturally caffeine-free and refreshing Peppermint & Licorice.