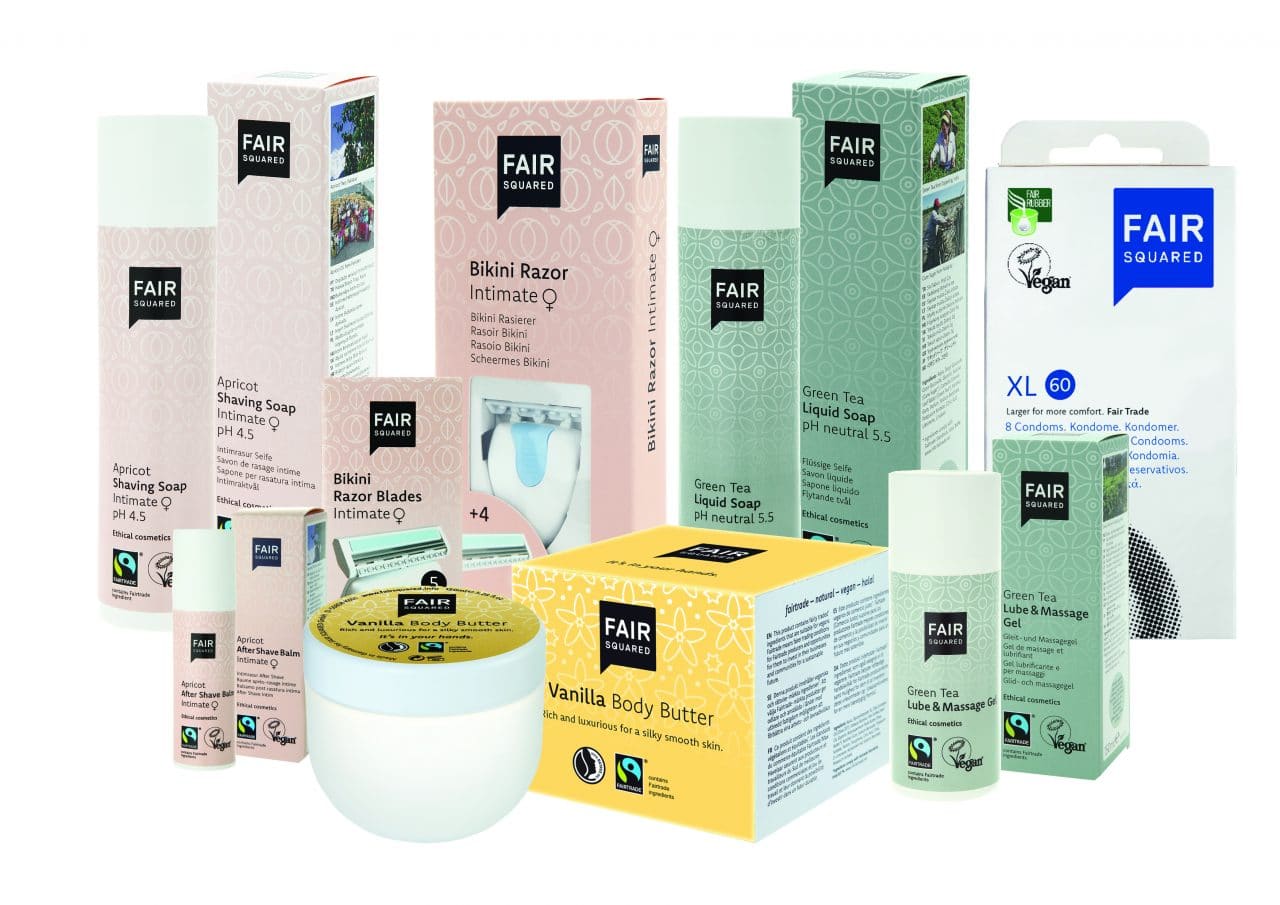 Fair trade brand Fair Squared has introduced ten fresh products to its bodycare and intimate health line.
The products include: Lube and Massage Oil in Green Tea – a multitasking water-soluble gel; Women's Intimate Shaving Soap in Apricot – featuring apricot oil to nourish and protect sensitive skin; and Women's After Shave Balm in Apricot – designed to soothe after shaving, it protects skin from irritation and hydrates with natural oils.
The new offer is completed by Body Scrubs in Coconut, Lime or Vanilla; Green Tea Liquid Soap; Bikini Razor Set and Refill; and Extra Large Fairtrade Condoms.
Commenting on the new products, Graeme Hume, MD of Pravera, the brand's UK distribution partner, says: "Fair Squared is the only natural and organic personal care brand in the UK that is also certified by Fairtrade. As consumers are becoming more aware of the ethical values of the brands they buy, Fair Squared ticks all the boxes. The new product launches are perfectly timed for spring and summer, when demand for bodycare and shaving products soars."