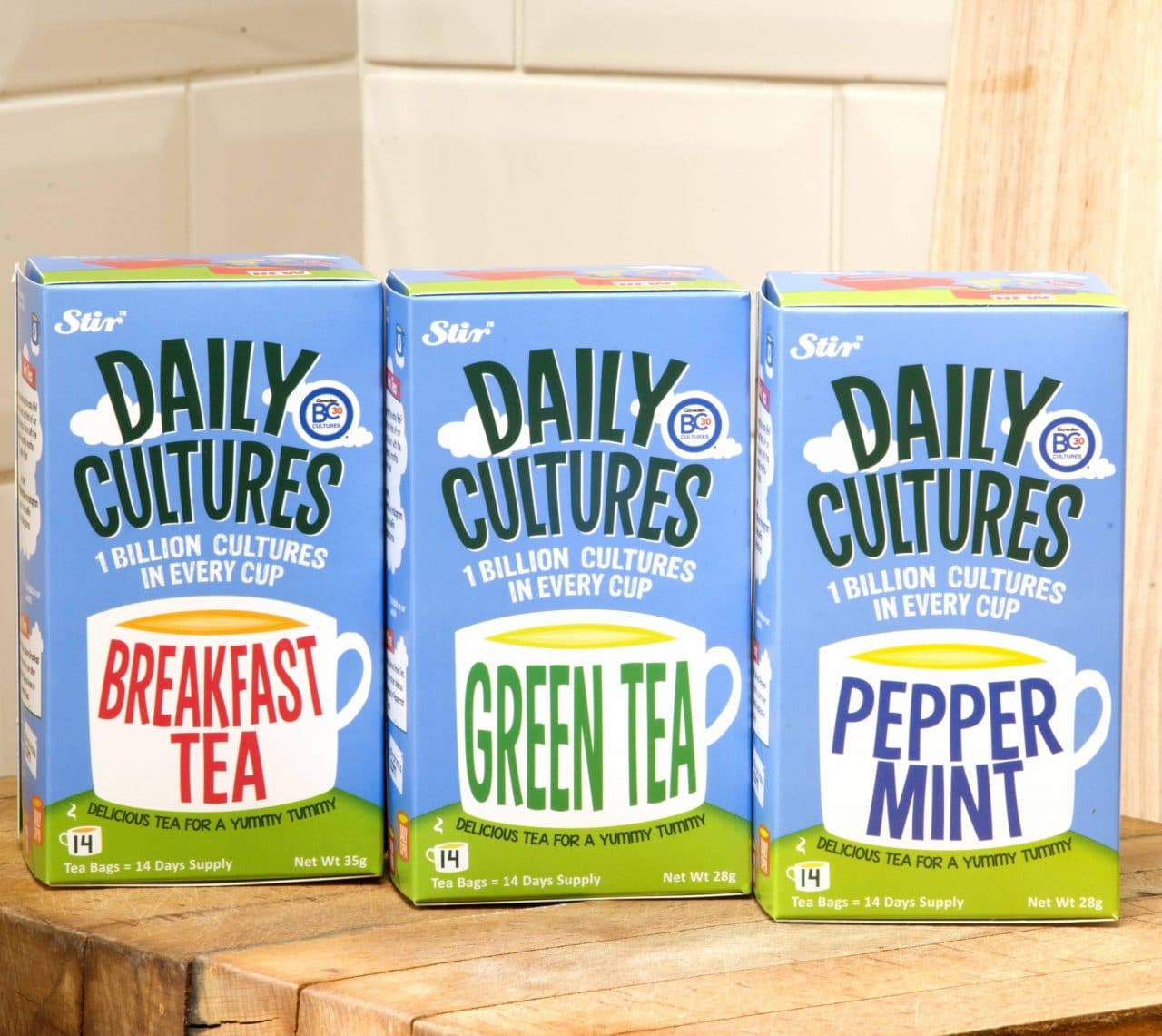 Start-up company Stir Drinks – owned and run by Clipper Teas founder Mike Brehme and Tony Revill-Johnson – has introduced its Daily Cultures range of probiotic teas, a first to the UK market.
Developed to combine great tasting tea with taste-free, heat-resistant bacteria, the initial Daily Cultures range comprises Breakfast Tea, Green Tea and Peppermint Tea, with every serving containing over one billion friendly bacteria. Each pack contains 14 individually wrapped tea bags.
According to the company, research has found that its patented Ganeden BC30 probiotic is up to ten times more effective than some dairy cultures commonly found in products such as yogurts. The patented probiotic has been approved by the FDA in the United States as well as by the European Food Safety Authority.
"We know that people want more from their everyday food and drink, so Daily Cultures provides a convenient way to support digestive health," says Brehme. "People are used to the concept of friendly bacteria and digestive health but don't want the fiddle often associated with some dairy products."
Stir says that Daily Cultures is a great example of its 'naturally better' strategy, and plans a raft of innovative new product launches over the next few years.