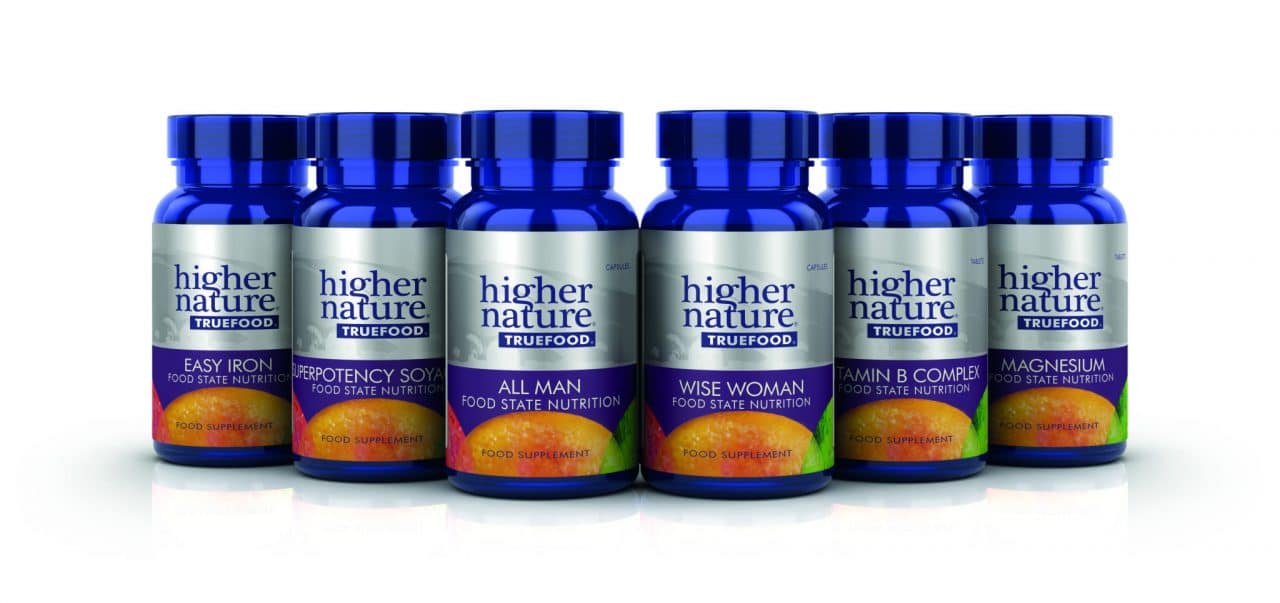 Higher Nature's True Food range of Food State Nutrition supplements has been relaunched with new labelling and in-store support.
The new on pack livery features silver branding and illustrative food cues to give a striking and premium look and create on-shelf standout and clarity.
Designed for ultimate impact and self-selection, the range is being supported with national trade and consumer press advertising, in-store point of sale materials, training, emails and social media campaigns.
The True Food range comprises: Easy Iron, Superpotency Soya, All Man, Wise Woman, Vitamin B Complex and Magnesium.
True Food, which was originally launched over 15 years ago, uses fermentation to create food state nutrition and the company is one of only a few manufacturers using this process. The process means that nutrients are delivered as nature intended and are therefore more easily absorbed by the body and are gentler on the stomach.