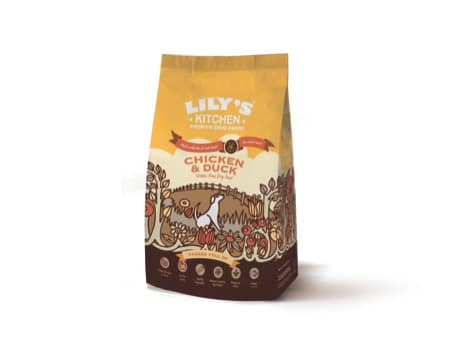 Organic pet food brand Lily's Kitchen is claiming a world first for the dog food category with the launch of its Grain-free, Meal-free Complete Dry Food.
Available in two flavours – Very Venison and Chicken & Duck – each recipe uses only the freshest meat and vegetables. Unlike any other dry food Meal-free Complete Dry Food is wheat free, rice free and does not contain any fillers.
Henrietta Morrison, founder of Lily's Kitchen, says: "The Complete Dry Food range is an enormous launch for Lily's Kitchen as we are the first ever pet food brand to offer this type of product. It is also an incredibly innovative and exciting move for such a small brand. With no fillers being used in any of our products owners can be certain that their dog is enjoying a healthy diet that will make him full of vitality and only the freshest ingredients."
With an RRP of £6.49 the range hits shelves later this month.