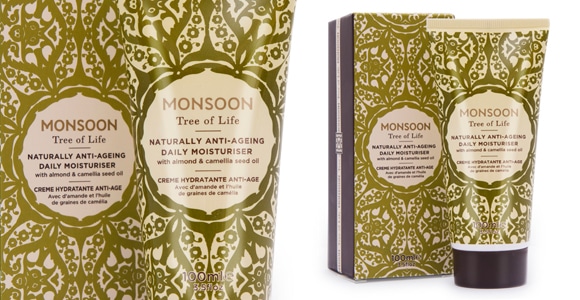 High Street fashion stalwart Monsoon has launched two new Auyurveda-inspired face creams to the market.
The cream is available in both anti-ageing and naturally balanced variants featuring the anti-ageing properties of the Arjun Tree, plus the advanced moisturisation of Cassia angustifolia.
This powerful ingredient is a natural equivalent to hyaluronic acid clinically proven to offer a long term moisturising effect through fixation of water in the skin's outer layer.
Meanwhile, the moisturiser contains a natural ayurvedic-inspired combination of ginger, cinnamon, lavender, nutmeg, fennel, sesame, fenugreek, amla and turmeric; a blend chosen for its warming, calming and softening properties, soothing dry and tired looking skin.