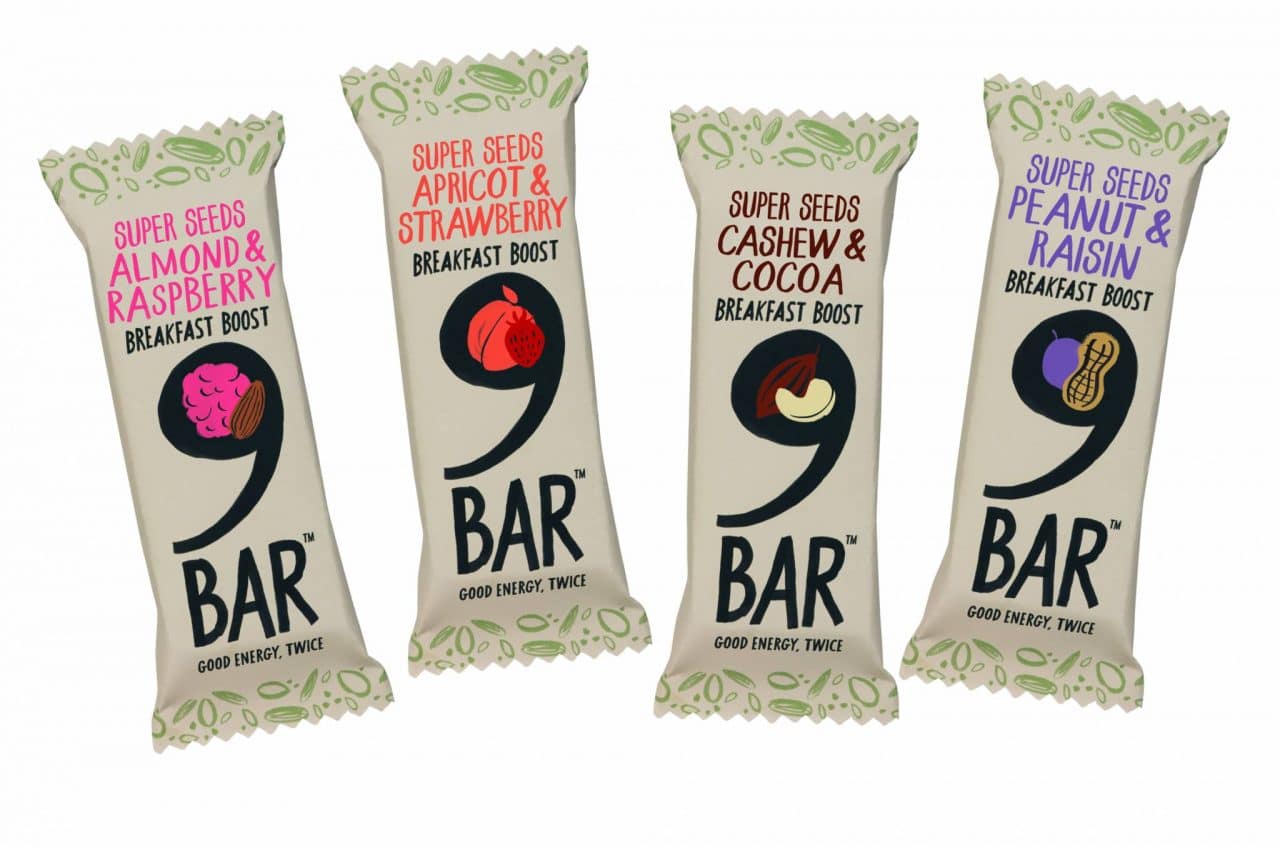 The fresh new look for 9Bar that was unveiled for the first time at Natural & Organic Products Europe 2015, is rolling out onto shelves this month.
9Bar not only has a new logo and packaging but also a new focus – to give 'good energy, twice' by providing good, natural superseed energy to consumers as well as giving good, sustainable energy to families in Africa through its new partnership with UK charity SolarAid.
Along with the new look, the 9Bar ranges will have reduced sugar and saturated fat content and some will see a few changes. In the Original Lift range the Nutty & Organic bars have new recipes with no carob coating and the offer will also include the Pumpkin and Peanut varieties. The Carob Hit range will see the addition of a new Chia Berry Bar.
Mark Gould, CEO, Wholebake, commented on the new look: "We've been supplying our handmade snack bars into independent health food retailers for many years, and we are extremely proud to see our bars stocked in so many stores and to know that our 9BAR range has grown consistently year on year over this time. Now, every 9BAR sold will provide natural, long lasting energy for UK consumers and help provide safe, clean light in Africa. That's our mission: Good Energy, Twice. Everyone can get involved, as we aim to make a real difference when we re-launch our much-loved brand in 2015. We hope to show our retail customers exactly what we stand for as a brand as well as continuing to provide a high quality nutritious product that really does hit the spot."
SolarAid provides solar lights to those who need them across Africa with the eventual goal of eradicating dangerous, expensive and toxic kerosene lamps. Just one of the solar lights can save a family over £130, provide light for over 1,000 extra hours of study and eliminate half a tonne of CO2 emissions and toxic fumes.