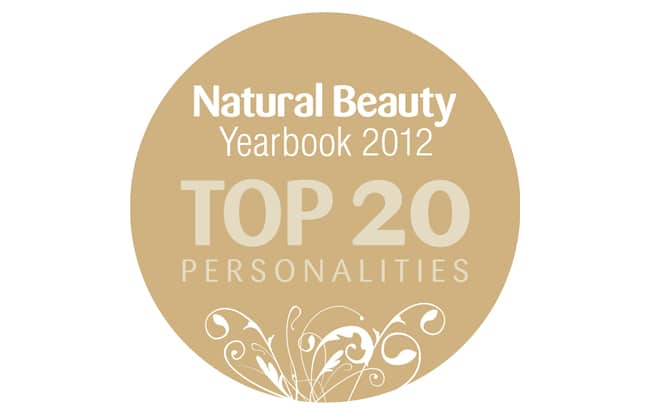 Who are the personalities driving the hottest trends and products in the natural beauty sector? Once again, it's time for you to decide as nominations open for the industry's premier hot list.
Published every year in the Natural Beauty Yearbook, the list offers an essential snapshot of the sector – and best of all, it's voted for by you. So, if you're a natural beauty retailer, PR, practitioner, journalist or other professional, we'd love to have your nominations. Send up to five people you think deserve a mention, along with a couple of lines on why they each deserve to be nominated, to [email protected] by September 3rd.
Last year's top five were:
1. Simon Duffy & Rhodri Ferrier, Bulldog, co-founders
"With any company it's about the products they sell and the way they go about their business. At Bulldog they deliver both in bucket loads."
2. Eve Tayloe, Eve Taylor Aromatherapy, director
"She has been a true inspiration for the aromatherapy industry. I use her products in my salon and have been very pleased with the results."
3. Carol and Paul Richards, Herbfarmacy, co-directors
"Their organic skincare production is a labour of love. Everything is done by hand from nurturing the plants through to nurturing the skin."
4. Janey Lee Grace, Broadcaster, author and speaker
"Her dedication to natural beauty is my main source of information on the subject – and she's never let me down yet."
5. Kirstie Allen, Pinks Boutique, co-founder
"She's firmly focused on their dream of taking Pinks Boutique to the top and won't give up until they get there."
Looking good
Launched in October 2007, the Natural Beauty Yearbook is the natural beauty trade's annual go-to guide for new trends, fresh perspectives and all the best ethical, organic, sustainable and Fairtrade products. For the 2013 we're sprucing it up with a new look while retaining all the industry's favourite features.