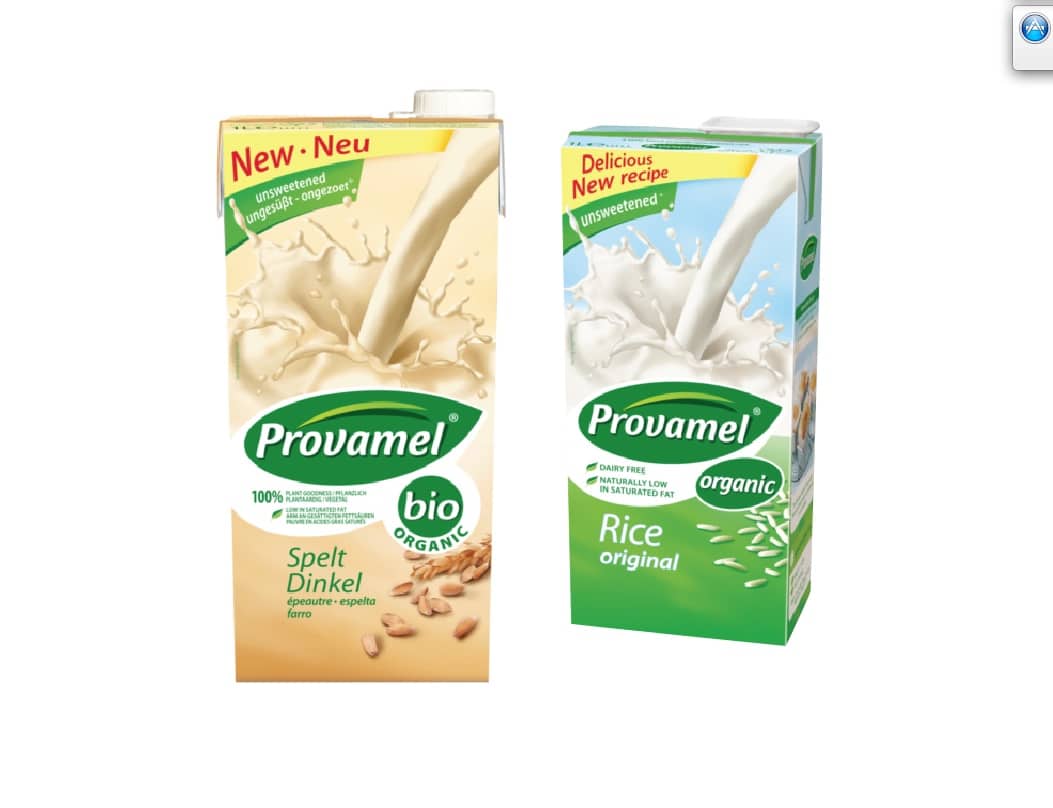 Provamel is to unveil two new additions to its heath trade-exclusive range of organic, dairy-free alternatives with the launch of an oat and an almond milk, as the expert in plant-based foods takes further steps to broaden its offering.
While both drinks are plant based, low in saturated fat and of course, organic, Provamel's new oat milk is also low in sodium, free from added sugars and boasts the additional benefit of rich oats; the new almond variant contains the  mono-unsaturated fats and vitamin E  naturally present in pure almonds and is sweetened solely with agave syrup.
John Allaway, commercial director at Provamel, said: "These new milks are fantastic additions to our existing range. With its mild, sweet taste, the almond variant will add a little luxury on any occasion, while the organic oat can be enjoyed as the ideal complement to your favourite bowl of porridge, offering a nutritious way to start the day and a natural boost of energy.
The new almond and oat milks (both 1 litre) will be available at all major health food stores, with an RRP of £2.99 and £1.59 respectively from early September.