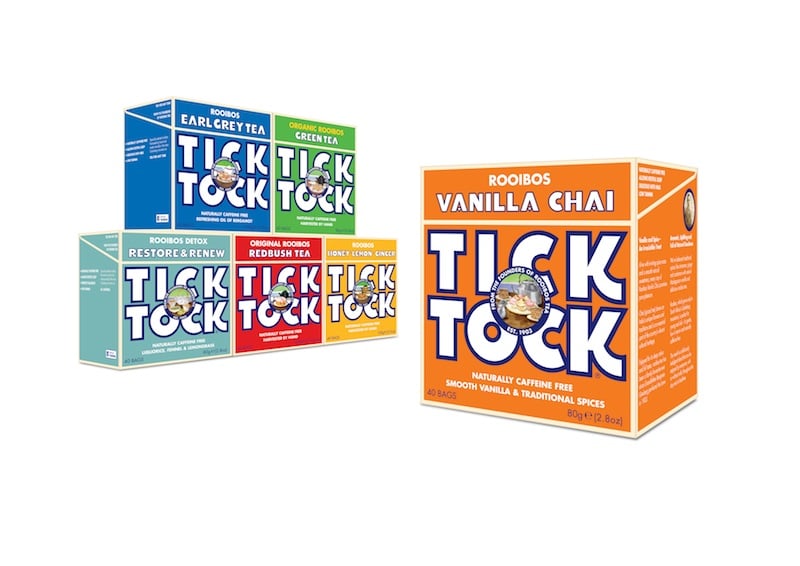 New to Tick Tock Tea's established range of rooibos teas come three new offers: Rooibos Vanilla Chai; Restore & Renew; and Rooibos Earl Grey.
Rooibos Vanilla Chai blends spices including cinnamon, ginger, clove and cardamom with Madagascan vanilla and pure rooibos. Aiming to promote balance and wellness, Restore & Renew combines liquorice, fennel seed and lemongrass with rooibos. Lastly, Rooibos Earl Grey unites two great tea traditions to provide a refreshing citrus blend.
The Tick Tock Tea range is naturally caffeine-free and the new teas come in boxes of 40 bags.