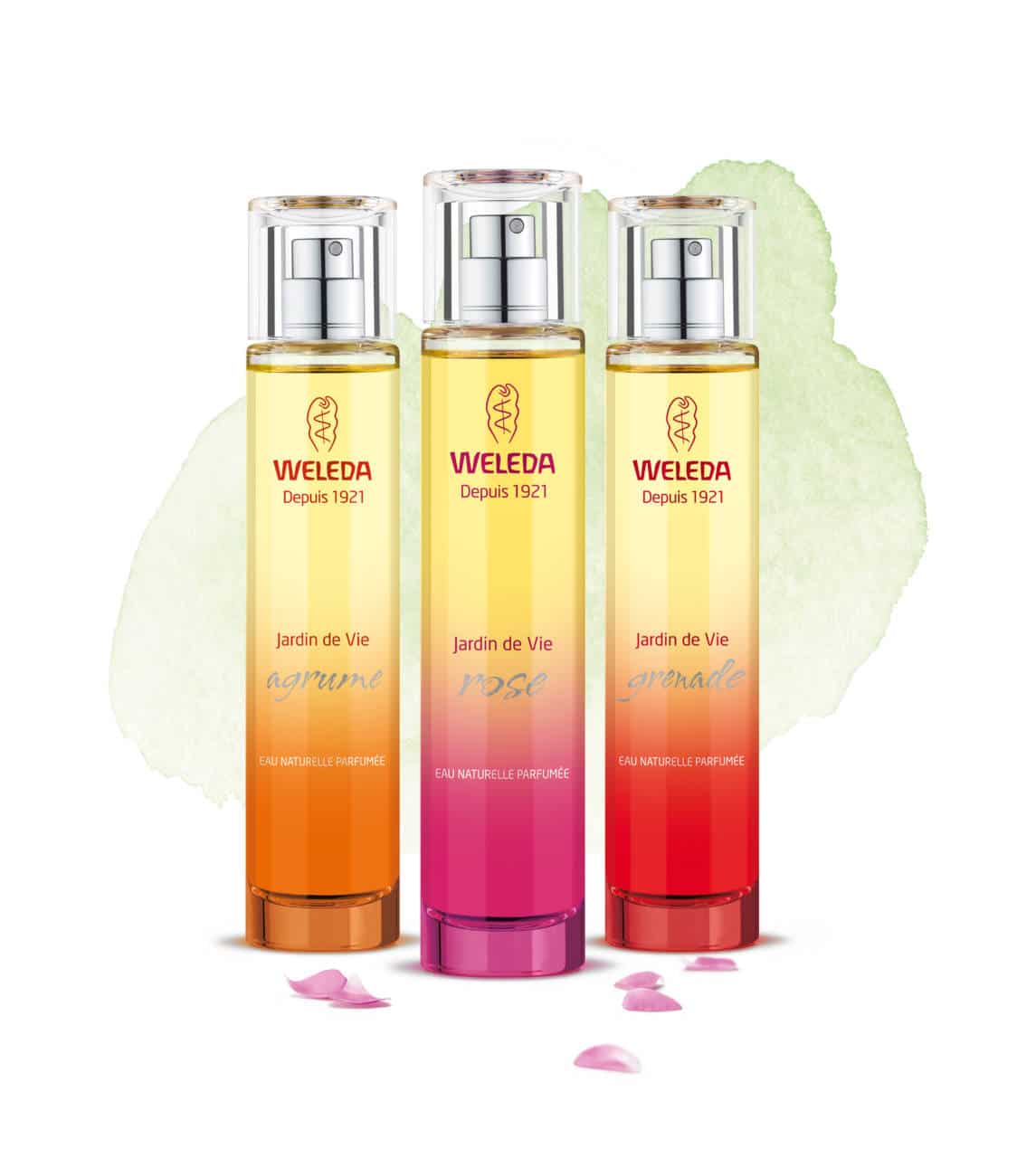 Organic skincare brand Weleda is set to launch its first ever range of natural fragrances to match the instantly recognizable scents of its hero creams and lotions.
Being exclusively unveiled at Natural & Organic Products Europe in April, the new Jardin de Vie fragrance range is inspired by the much-loved scents of Weleda's Pomegranate, Wild Rose and Sea Buckthorn skincare collections.
Available in three 50ml sprays or Eaux Naturelles Parfumées – a new fragrance category created by Weleda that is slightly lighter than eau de toilette and more akin to the strength of eau de cologne – the range is NATRUE-certified authentically natural.
"As humans we have an inner affinity to natural scents and we react or respond particularly well to them," says Leo Zangerle, head of the Weleda Fragrance Development Centre. "Natural essential oils are not dead or inert materials – they have a multi-layered vitality and complexity, and can have a more intense impact on our emotions and affect us in a much more holistic manner, due to their sophisticated composition. They trigger a completely different response to artificial scents."