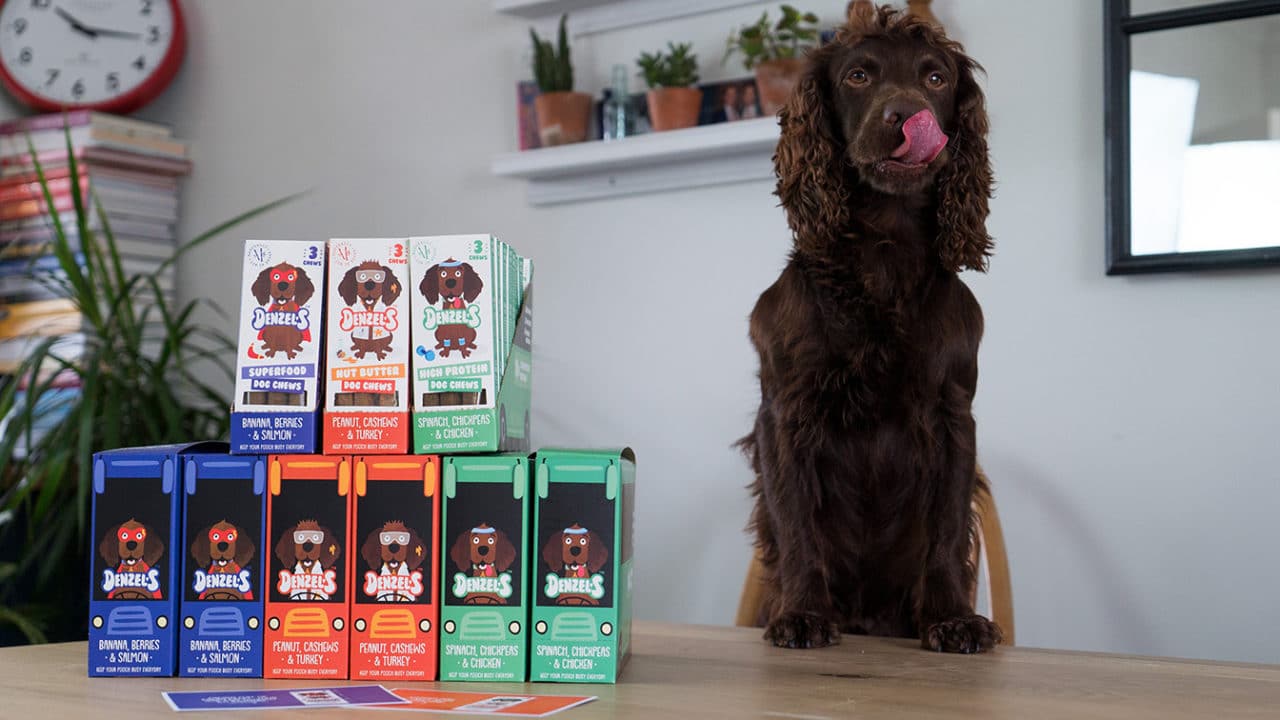 Denzel's has created a range of 100% natural hand-baked dog chews, which reflect the boom in popularity of human health snacks such as protein bars, superfoods and natural spreads.
Denzel's Dog Chews are available in three initial variants: High Protein – made with real chicken, spinach and chickpeas; Superfood – using salmon, fresh banana, berries and apple to pack the chews with vitamins and minerals; and Nut Butter – blending peanuts, cashews and coconut oil to provide a source of healthy fats and fibre.
"With UK families becoming increasingly health conscious and aware of the dangers of a high-calorie and high-sugar diet, parents are looking for healthier alternatives for themselves, their children and their pets each day. This is why Denzel's snacks are grain-free as well as naturally low in sugar and under 50 calories per chew," explains brand co-founder Nathan Perry.