Natural Products News shines a spotlight on a handful of the latest launches, campaigns, award wins and more from natural and organic brands and businesses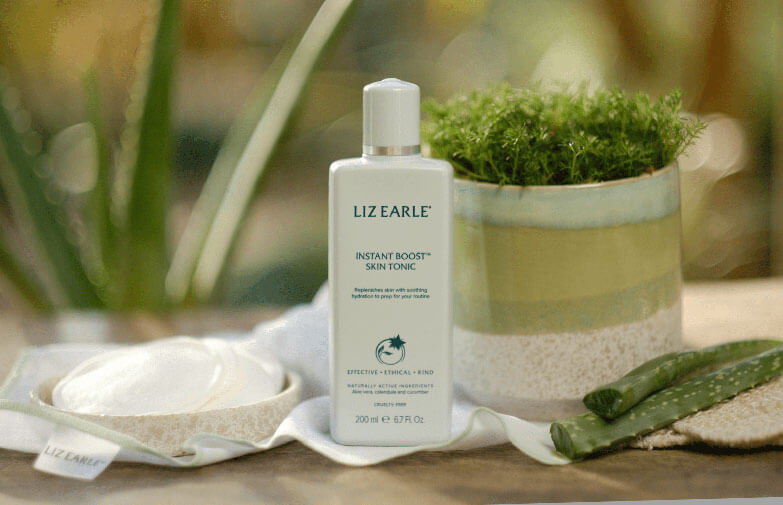 Immediate Media Co (IM) has announced its first partnership with a beauty brand, Liz Earle Beauty, which is utilizing the knowledge and expertise of IM brands to position it as 'credible skincare that aims to be kind to the environment'. The partnership is being launched across IM's portfolio, including BBC Gardeners' World magazine, BBC Good Food, olive, and Radio Times. It will run across digital, print and events and feature content that aligns with the passions of IM's audiences – with Liz Earle Beauty products at its heart. The campaign will also feature a series of video where Liz Earle Beauty's ethnobotanist James Wong and lifestyle ambassador Sarah Carr share their expertise. The campaign will have an estimated reach of 21 million. The hub and all digital activity will run until 31 October 2023.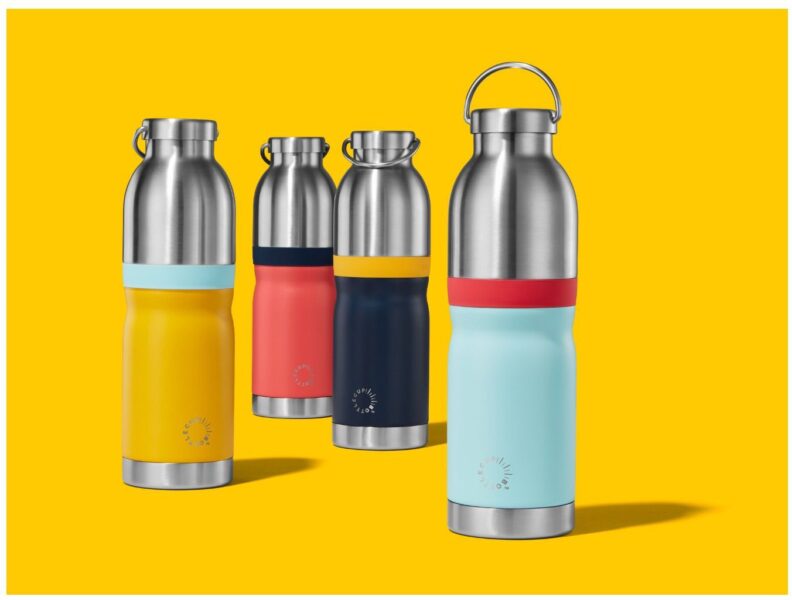 With research by Hubbub finding that only one in six people remember to take their reusable cup when they buy a hot drink and find it inconvenient to carry multiple items,  Bottlecup has been designed as a 100% plastic-free, reusable water bottle and to-go coffee cup in one. Simple to use, one twist reveals the vacuum insulated reusable coffee cup, with a silicone lid stored neatly and hygienically in the base. Handy measurements inside the cup ensure any takeaway flat white or latte receives the right amount of foam. Both bottle and cup are double walled vacuum insulated to keep hot drinks hot and cold drinks cold. The Bottlecup comes in plain stainless steel or choose from four colours of silicone wrap and band – yellow, blue, red and black – which can be mixed and matched (and later returned to Bottlecup to be recycled).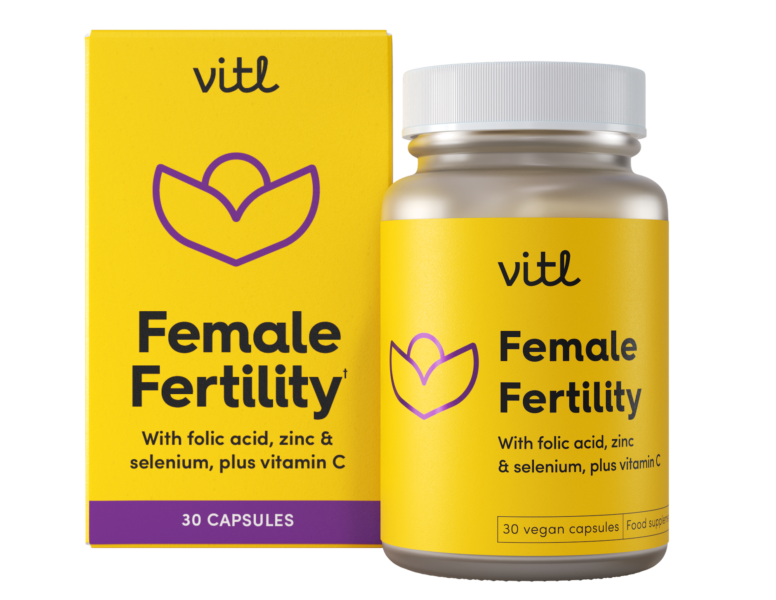 Vitl has expanded its range with three women's health products: Female Fertility, Pregnancy & Breastfeeding, and Menopause Support. Each supplement in range has been formulated by nutritionists with a blend of essential vitamins to support hormonal balance in women in key stages of their lives. Its Female Fertility multivitamin prepares the body for healthy conception with high strength folic acid, vitamin B12 and iodine, as well as  zinc to aid egg maturation and vitamin B6 to help hormonal balance. Pregnancy & Breastfeeding contains high strength folic acid to help reduce the risk of a premature birth, low birth weight and development of birth defects, iron and vitamin B12 to promote healthy cell division and aid the formation of red blood cells, which carry oxygen to the baby. Menopause Support boosts mood and energy with high strength B vitamins, soy isoflavones and vitamin C for its collagen-stimulating properties.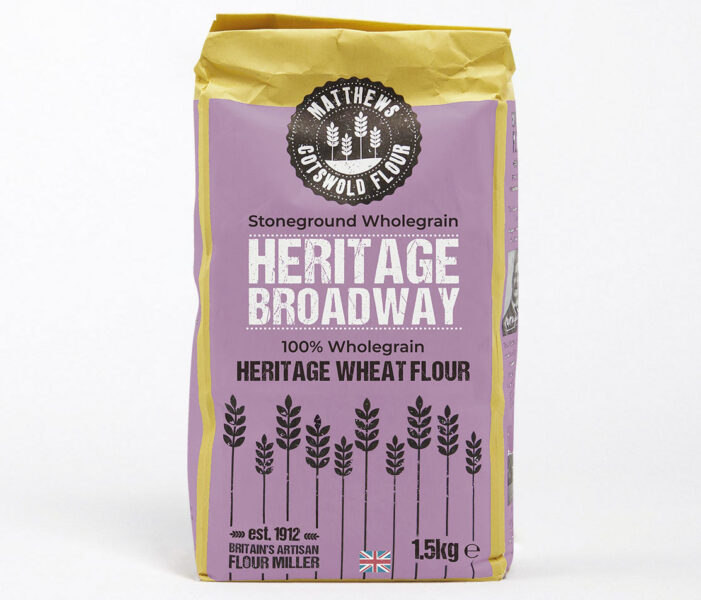 Matthews Cotswold Flour has added four new stoneground heritage grain flours –Stoneground Wholegrain Heritage Broadway Flour, Stoneground Heritage Fifield Light Bread Flour, Stoneground Heritage Light Barley Flour and  Stoneground Wholegrain YQ – to its collection in response to increasing demand from artisan and home bakers for sustainably produced blends. "Heritage wheats are old varieties that pre-date the industrial hybridisation of wheat after the second world war," says Bertie Matthews, MD of Matthews Cotswold Flour. "Many of these grains have been used in Britain for hundreds of years and have adapted to local conditions. Growing these resilient and diverse heritage breeds is great for soil health and biodiversity, something that we are really passionate about. Using these new flours will also bring unique flavours to your favourite baking recipes and, because we use a traditional stoneground mill to produce them, we keep the wholegrains intact, meaning that these new flours are incredibly nutritious too."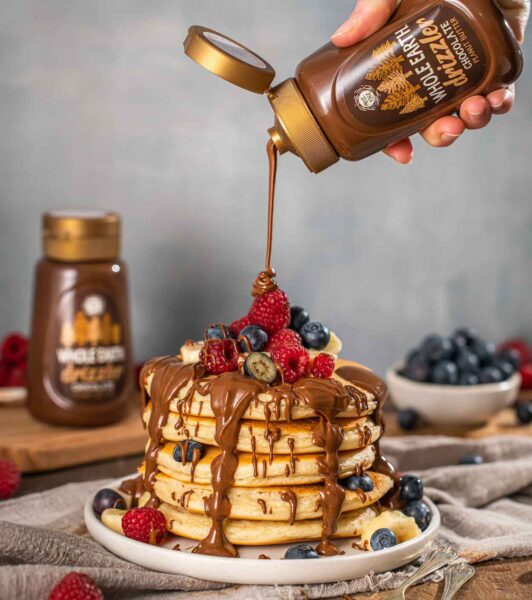 Whole Earth has expanded its range with Whole Earth Chocolate Drizzler in a convenient format and made with 100% natural plant-based ingredients. The new Drizzler variant features a silky texture and is a natural source protein and fibre. Adele Ward, Whole Earth marketing director at Ecotone UK, says: "Our Drizzler peanut butters are giving consumers a whole new way to enjoy peanut butter. The unique squeezy design and unrivalled smooth texture has shaken up the category and we've received really positive shopper feedback. Until now, just one thing has been missing … chocolate! We wanted to create a chocolate flavour the Whole Earth way – totally natural, totally tasty and in recyclable packaging. It's a more wholesome and natural alternative to sugar-laden chocolate spread in a highly convenient format, to build excitement and continue to drive the category forward."