Spanish brand Heura has launched a multidisciplinary scientific approach to manufacturing which 'redefines' plant-based food production and 'spearheads a new and more sustainable food frontier'.
The innovation – which Heura calls Good Rebel Tech (GRT) – comes in response to the 40% waste generated by the global food industry, equating to 1.3 billion tonnes of wasted food annually. GRT is described as a tech platform which 'utilizes nutrient dense materials from industry by-product and non-utilized plant sources' – the goal is to produce 'macro- and micronutrient dense foods in a sustainable manner that goes beyond what's been technologically possible to date'.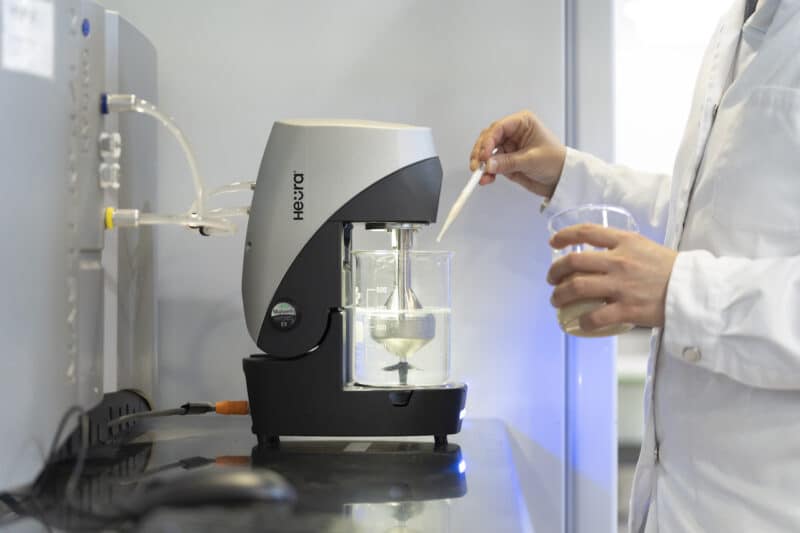 Isabel Fernández, the brand's director of science and technology, explains that the new platform 'exploits intrinsic plant properties to unlock healthier food options using simple, low-energy processes'. "Instead of focusing on extracting and isolating proteins from legume seeds, we are researching ways to leverage the functionality of whole plants in their naturally occurring structures.
"By leveraging discoveries in cellular plant physiology, colloids and biopolymer science combined with computational fluid dynamics and engineering techniques, we've been able to create a technological platform that rewrites current plant-based food processing rules, and leads to a new sustainable manufacturing ecosystems. We are engaged in cutting-edge research in collaboration with world-leading scientific experts to address the greatest technological challenges the plant-based industry is facing today."
Marc Coloma, Heura CEO and food activist, comments: "Various industries ranging from energy to transportation have undergone critical technological transitions to increase sustainability, and now it's the food industry's turn. We've created Good Rebel Tech to pave the way for animal-meat successors that are derived directly from nature using low carbon-footprint technologies. Our aim is to leverage technology to provide holistic solutions that are more sustainable and nutritious than ever before."