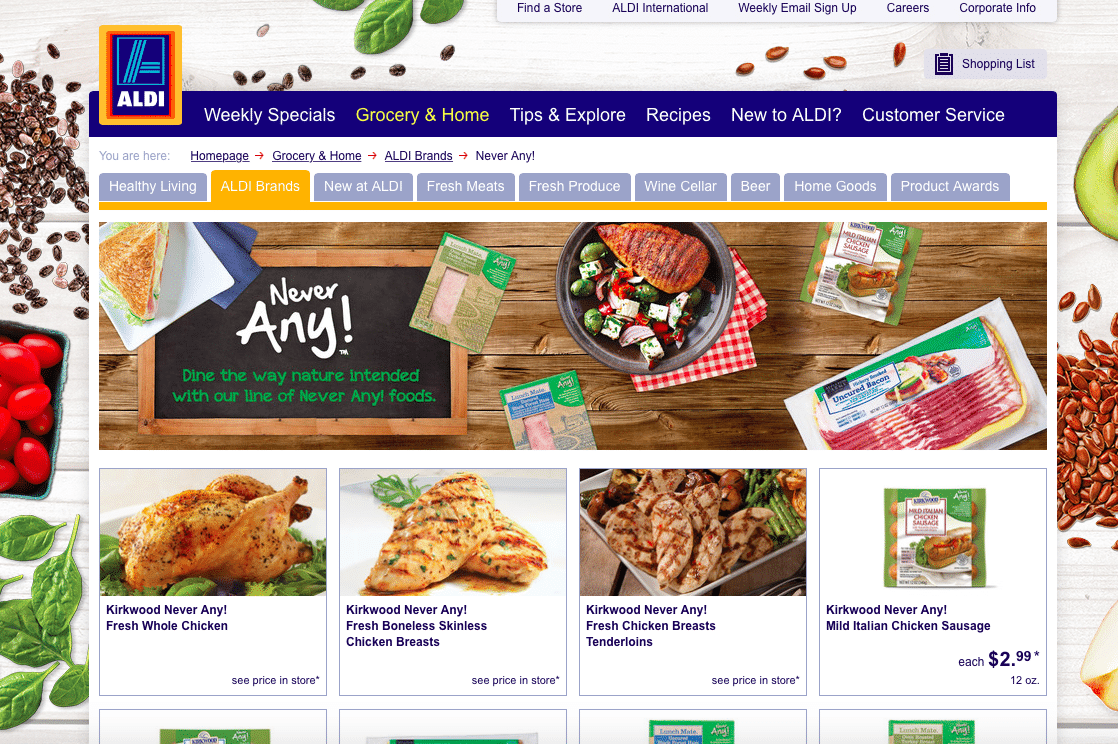 US website Business Insider says that Aldi's repositioning in America as a healthier food retailer with a strong organic and free-from offer "should terrify" Whole Foods Market.
Business Insider says that the German discounter, which plans to have 2,000 stores in the US by 2018, could represent a direct threat to Whole Foods' lower cost chain 365 By Whole Foods Market. The US retailer is opening the chain to compete more effectively in an increasingly cost-conscious market for organic and healthier foods.
The Danish discounter Netto has already shown – in Europe at least – how lower priced organic retailing can work. In its Danish stores 10% of all the food Netto sales is organic, marketed under the strapline 'everyone should be able to afford organic'.
In addition to Aldi's Never Any! and liveGfree ranges and increased organic offer, the retailer is also introducing artisanal products and superfoods to attract a broader range of US shopper.