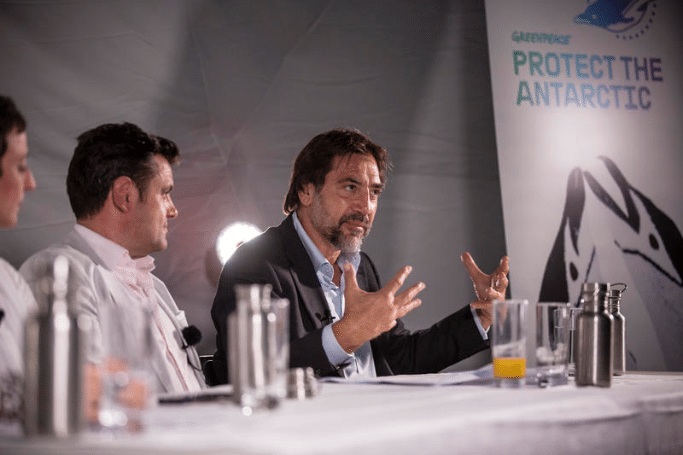 Greenpeace has applauded Britain's retailers after several major high street names joined the charity in the formation of a voluntary agreement to restrict fishing in key areas of the Antarctic Peninsula.
The deal is supported by 85% of the krill fishing industry, comprising companies which are members of the Association of Responsible Krill.
Holland & Barrett (H&B), Co-op, Waitrose, Ocado and the British Retail Consortium are among those who signed the statement of commitment. The news follows H&B's announcement in March of its plans to remove eight krill products from its shelves.
It's great British retailers are responding to the wave of public support for ocean protection
The agreement will see the majority of krill companies currently operating in Antarctic waters voluntarily cease fishing in large areas around the Antarctic Peninsula, which will include a 'buffer zone' around breeding colonies of penguins, which along with whales, seals and other marine life rely on krill in their diet.
Frida Bengtsson, from Greenpeace's Protect the Antarctic campaign, calls the move 'bold and progressive'. "We hope to see the remainder of the krill industry follow suit," she says.
The companies have also pledged support for the 'scientific and political process' associated with creating a network of large-scale marine protected areas in the Antarctic, which is understood to include areas they currently operate in.
Bengtsson says this signals that the momentum for the protection of Antarctica's waters and wildlife is 'snowballing'.
Commenting on the deal, Peter Andrews, head of sustainability at the British Retail Consortium, says: "This will make a real difference. Retailers have worked closely with suppliers like Aker BioMarine as well as Greenpeace to ensure the region and its wildlife will now be better protected.
"Our members recognize their responsibilities in protecting the marine environment and have set out a clear statement of commitment to safeguard vital areas of the Antarctic Ocean and its eco system now and in future. But we want it to go further and enshrine this protection with the establishment of a network of marine protected areas," he urges.
Louisa Casson, also from the Protect the Antarctic campaign, praises UK retailers for their involvement: "It's great British retailers are responding to the wave of public support for ocean protection." She adds that their collective voice is a 'welcome addition' to the 1.7 million people who have signed Greenpeace's global petition; a campaign which has received support from scientists, politicians and celebrities. In January the charity's expedition to the Antarctic was joined by Oscar-winning actor Javier Bardem, who also met with Environment Secretary Michael Gove on 9 July to discuss the protection of the Antarctic Ocean.