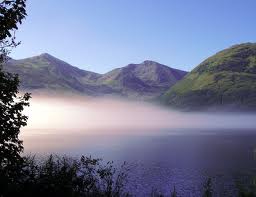 A new report by the consumer group Which? reveals just how far the creative writers in the marketing departments of big retailers will go to tell a good story.
There's the wonderfully evocative Lochmuir, whose tranquil waters are home to the excusive Marks & Spencer salmon of the same name. Just don't try finding it on a map, let alone planning a picnic on its bonny banks. It doesn't exist.
Likewise 'Willow Farm', the bucolic idyl conjured up in the packing of Tesco's 'Freedom Food' chicken. In fact, says Which?, Tesco's chicken comes from farms right across the UK.
The consumer group says there are currently no rules about using names of specific or fictitious locations to brand products – other than those with Protected Geographical Status (PGS).
So it is warning consumers to be alert to a growing trend in 'food fictionalisation'. The supermarkets, it says, know that more people are concerned about the provenance of their food and are keen exploit the commercial potential of reassuring place names.
Picture: Scotch mist, not Scottish loch