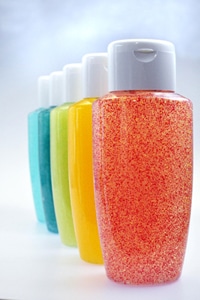 After microbeads made headlines after ministers in the UK backed a ban on their use in personal care products due to their environmental impact, German-based formulation provider Worlée has announced an environmentally-friendly solution.
Worlée Soft Beads have a special composition that enables them to retain a solid particle form in water-based formulations and emulsions allowing them to carry active ingredients in varying sizes and colours. The range offered by the company currently includes Aloe Vera, Vitamin E, Cranberry and Sunflower Oil, as well as non-filled red and blue varieties.
Mintel consumer research shows that consumers are showing a greater interest in the ingredients featured within a formulation rather than what it excludes. For example, over half of female facial skincare users have used products with natural ingredients compared to a quarter who have used products free-from certain ingredients. With this in mind, it has been suggested that Worlée's technology could be used to not only visually represent ingredients, but also act as a talking point to educate consumers on ingredients.