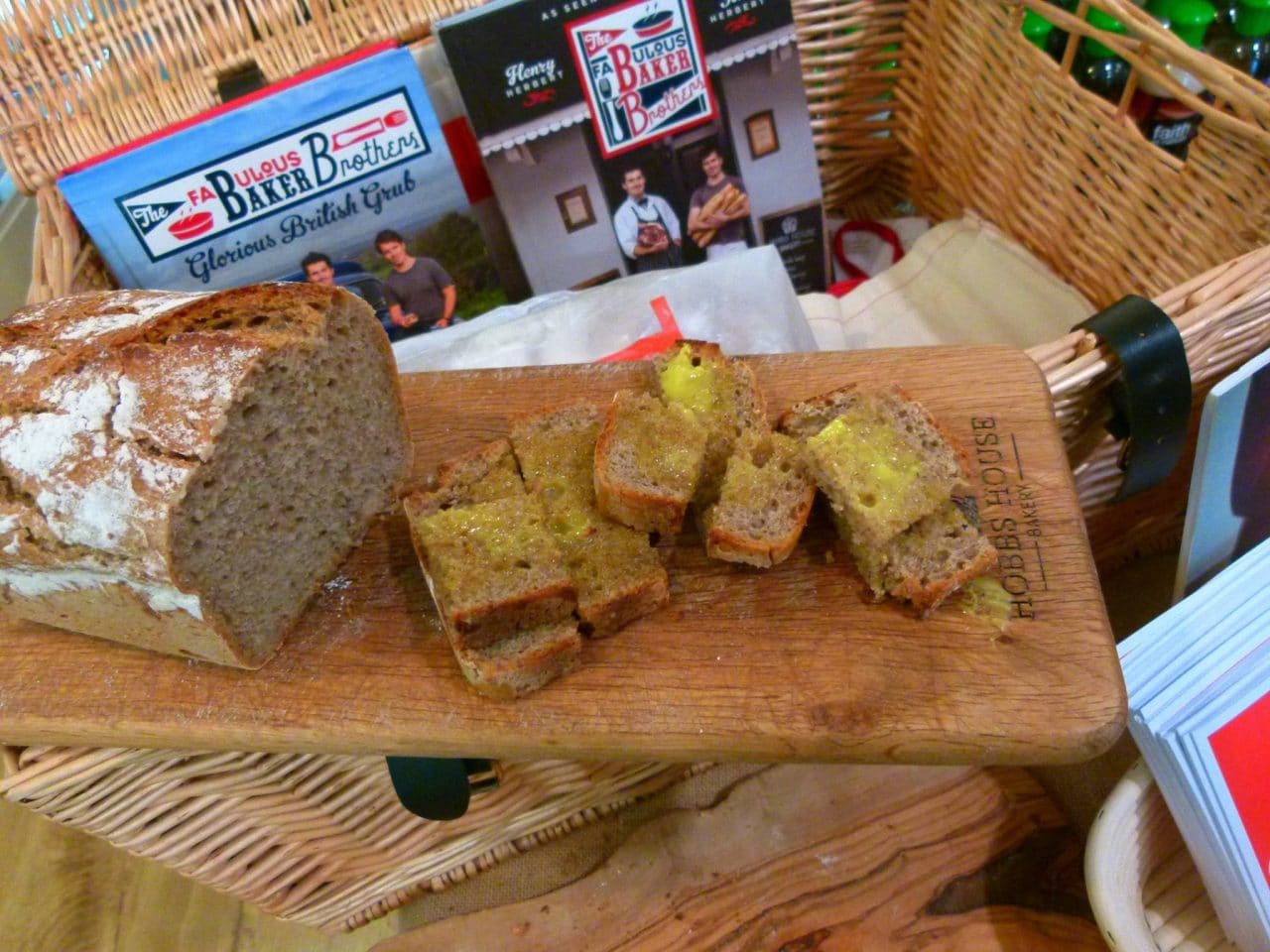 The Organic Trade Board's (OTB) Wake up to Organic campaign took place on 17 June and was a resounding success, with a host of independent retailers joining in by offering a free organic breakfast at their stores and hosting in-house events where local bloggers, chefs and ambassadors made appearances and spoke with customers.
In Bristol, the home of the Soil Association, celebrated food writer and café owner Elly Curshen gave away freshly-made organic superfood granola for visitors to The Better Food Company, Sevier Street, where Soil Association chief executive and organic farmer Helen Browning also made an appearance, along with Tom Herbert from Hobbs House Bakery, and took a Q&A.
"Better Food is thrilled to be taking part in Wake up to Organic," Phil Haughton, MD of the company commented. "We see organic as essential to our health, to our quality of life, and to our future. An opportunity to celebrate organic is something we relish and what better way to do it than by offering all our customers and friends a free organic breakfast".
Better Food also ran a competition where visitors could win all the ingredients needed to make their own Organic Superfood Granola at home by taking a photo of themselves at the store with their organic breakfast and posting it on Twitter.
Jeff Martin from As Nature Intended, whose five London stores participated in the campaign, said: "Wake Up To Organic was a great reason for us to celebrate the huge variety of organic produce that we sell.  The experience delighted our regulars but also presented an opportunity for new customers to give organic a go. Breakfast is a very cost-effective and simple way for us to run promotions, and the format worked brilliantly.  We had a great atmosphere in all stores running the campaign and footfall was definitely stronger than an average Wednesday."
Whole Foods in Fulham was giving away goodie bags with breakfast treats from Oatly, Little Miracles, Pip and Montezuma, and Planet Organic was offering £1 off its fresh juices as well as giving out free breakfasts. Wild Oats in Bristol teamed with Dympna from Body Matter and William from Hobbs House Bakery to serve up free breakfast tasters too. In all, a total of 50 stores around the UK ran the campaign.
"We're very pleased with the level of engagement around Wake Up To Organic in its first year," commented Catherine Fookes, OTB campaign manager. "The hope and expectation is that we will be able to grow the concept to extend to more areas and retailers in the coming years, still with the objective of driving footfall and excitement around organic produce."
The Soil Association's 2015 Organic Market Report revealed that shoppers spent an extra £1.4 million a week on organic products, and popular breakfast foods were all up, including yoghurt (14%), eggs (16%), cereals (4%) and milk (3%). Recent research by the Organic Trade Board found that 50% of regular organic consumers – over 4.5 million people – would consider buying more organic food and drink if it were available.