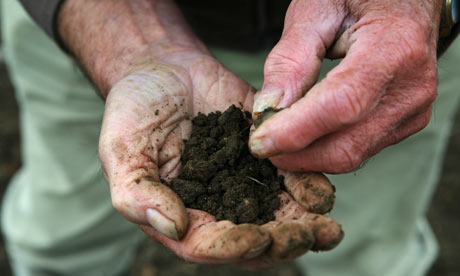 A new impact assessment of Community Supported Agriculture (CSA) in England commissioned by the Soil Association has highlighted the benefits  to communities, local economies and the environment.
The Soil Association is the lead partner supporting the development of CSA as part of the Making Local Food Work programme. CSA schemes in England count at least 5,000 trading members and feed at least 12,500 people a year.
The Soil Association says that the schemes help empower communities to take control of their food supply by providing their members with a variety of local, often organically produced food from vegetables and meat, to milk, bread and honey. An impressive two thirds of members are supplied with all, or nearly all, of their vegetable needs.
Key findings from the report include:
·        Almost half (45 per cent) of CSA members feel their scheme has had a positive impact on the wider community.
·        70 per cent of members say their quality of life has improved and 46 per cent say their health has improved. 70 per cent say their cooking and eating habits have changed, primarily through using more local, seasonal and healthy food.
·        Over two thirds of CSA schemes have increased the amount of land they manage to organic principles. 55 per cent have planted more hedges and trees and 61 per cent have introduced new wildlife areas.
Bonnie Hewson, CSA Project Manager at the Soil Association, says :
"This evaluation report confirms that CSA is powerful on many levels. It is a proactive response to concerns around resilience and transparency in the food system and provides a logical step for consumers towards reclaiming sovereignty over the way their food is grown, processed and traded.
"Members are largely motivated by an awareness of global environmental issues but the schemes operate at a very local scale. They not only have a positive impact on communities but it is clear that the schemes have a far reaching impact on individual members too.
"Those concerned about justice and sustainability in our food system should consider seeking out or establishing a CSA in their area. In total there are 200 CSA enterprises trading or developing in the UK and we hope that our CSA resources help the creation of many more."