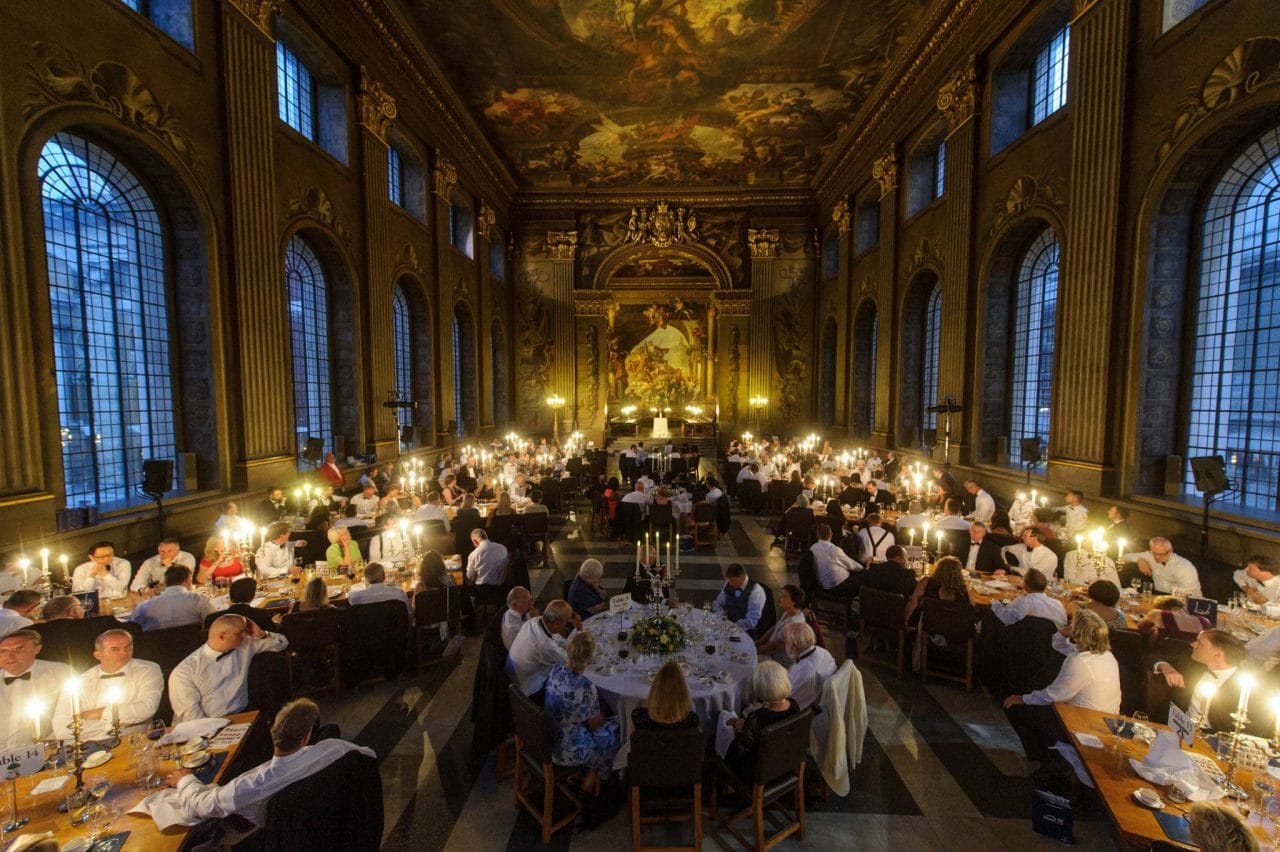 The spectacularly decorated Painted Hall, centrepiece of the Old Royal Naval College at Greenwich, was the impressive backdrop for the Health Food Manufacturers Association's 50th Anniversary Gala Dinner last week.
Around 300 people – including HFMA members, advisors, consumer groups, regulators, supporters, journalists, MPs and Peers – attended the event, which began with a boat trip from Westminster to Greenwich, where an open air drinks reception was held. The evening culminated with a sumptuous three-course dinner, with a series of speeches by HFMA president, Peter Aldis, Lord Hunt, and the Association's current chair, Robert Taylor. There was also an official presentation of this year's HFMA Journalist of the Year award, which was awarded to the well-known TV doctor and author, Dr Hilary Jones.
Robert Taylor's speech took dinner guests on a natural health journey from the HFMA's beginnings in 1965, through its myriad achievements over the last 50 years. There was a special acknowledgement of the tireless work of the Association's co-founder Maurice Hanssen. Taylor was able to refer to HFMA's new 50-year industry timeline, a chronological reminder of "just how much our vibrant industry has done to improve the health of the nation over the last half century". He noted that the popularity of whole wealth of products – wholegrain bread, free-from foods, the first probiotics, superfoods and targeted supplements among them – could largely be attributed to industry pioneers gathered in the room.
There was an update too on the the HFMA's other plans for its 50th anniversary year, including funding 50 places on the HFI Professional Diploma Course, the staging of the Association's first ever academic Roundtable (held recently the the Royal College of Medicine), and its active support for the formation of a new All Party Parliamentary Group on Micronutrients for health.
Taylor quoted Ray Hill, pioneering retailer and former BHMA chairman, Ray Hill on the HFMA's vital role and influence over the years: "I have observed the progress of the HFMA from its formation in 1965 and cannot but laud its immense contribution to the status of the current health food trade. One dare not think where we would be without the HFMA's authoritative voice in support of the industry over all these years".
Finally there were words of thanks to current president Peter Aldis for his "longstanding great support" and for the HFMA's executive director, Graham Keen, for his "enormous drive and commitment for the organisation" and a special mention to Linda Philips for coordinating this "amazing event".