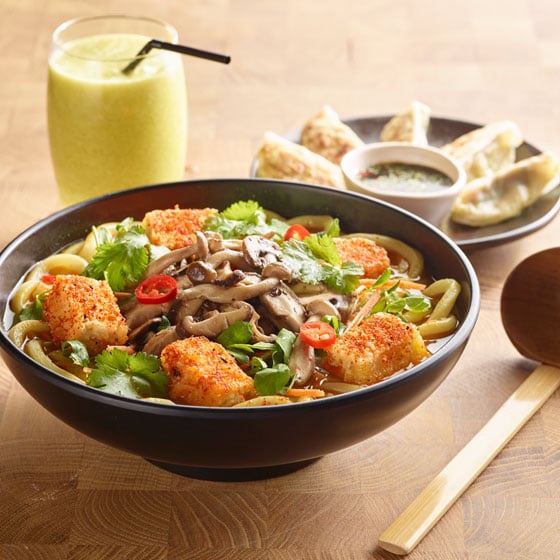 Restaurant chain Wagamama has launched a vegetarian and vegan menu to cater to the growing amount of Brits consuming a plant-based diet.
The menu comprises 29 dishes created by the company's executive chef Steve Mangleshot, 11 of which are vegan.
The dishes include yasai steamed gyoza, kare burosu, warn tofu chilli salad and yasai yaki soba.
"When talking to vegan customers, what they want the most is inclusion," says Wagamama customer director, Emma Woods. "That is the same with our vegetarian fans.
"Our first ever dedicated vegan and vegetarian menu can be the starting point to support a vegan lifestyle choice. From its October launch, we will be listening to our fans to make sure we are constantly adapting and innovating to meet customer desires and a modern lifestyle."