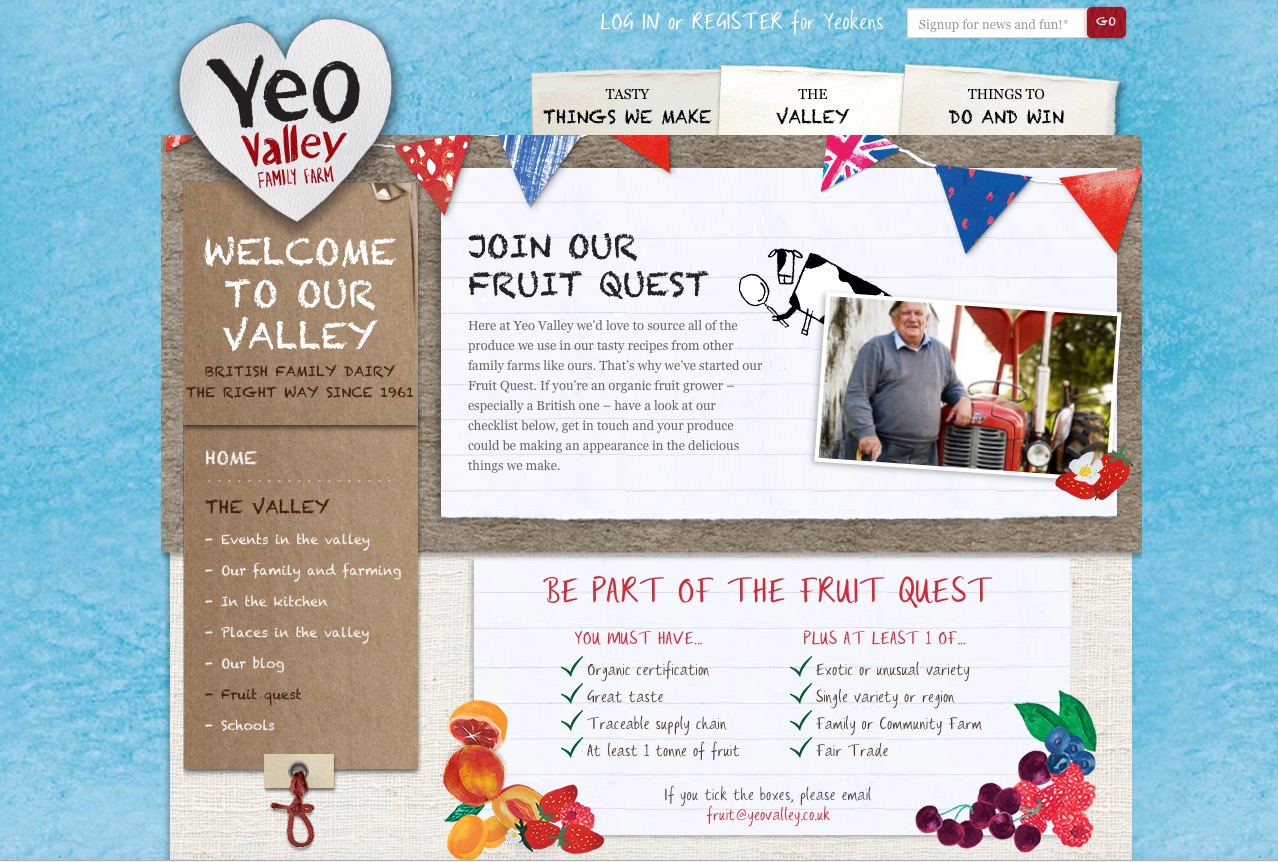 Yeo Valley is launching a quest to locate more British organic fruit growers so it can use more home grown fruit in its products.
The organic yoghurt and dairy brand has created a checklist for prospective fruit suppliers. 'Must-haves' include organic certification, great taste, a traceable supply chain and a least one tonne of fruit available. Additionally, the company would like see growers who can tick at least one of the following 'boxes' – grow unusual or single varieties, is a family or community farm, operates fair trade standards.
As well as reaching out to farmers, Yeo Valley is also encouraging member of the public who know an organic grower to get in touch.
Yeo Valley marketing director Dan Rusga says that while the company has been very successful with sourcing British organic milk it has struggled on the fruit front – often being forced to source from overseas. He told the Daily Telegraph this week: "It's been an ongoing source of frustration that we haven't been able to find British organic fruit. We've been putting the feelers out for the past two or three years but recently we reached an impasse. We'd love to find organic apples, quince, damsons, pears and gooseberries here."
The fruit will be incorporated into new and limited edition recipes. Because Yeo Valley has developed a supply chain in which small batches of fruit can be transferred to a central processing hub to be quick-frozen and used for future recipes, it means the company can buy up farmers' surplus fruit as and when it is ripe.