Natural Products News shines a spotlight on a handful of the latest launches, campaigns, award wins and more from natural and organic brands and businesses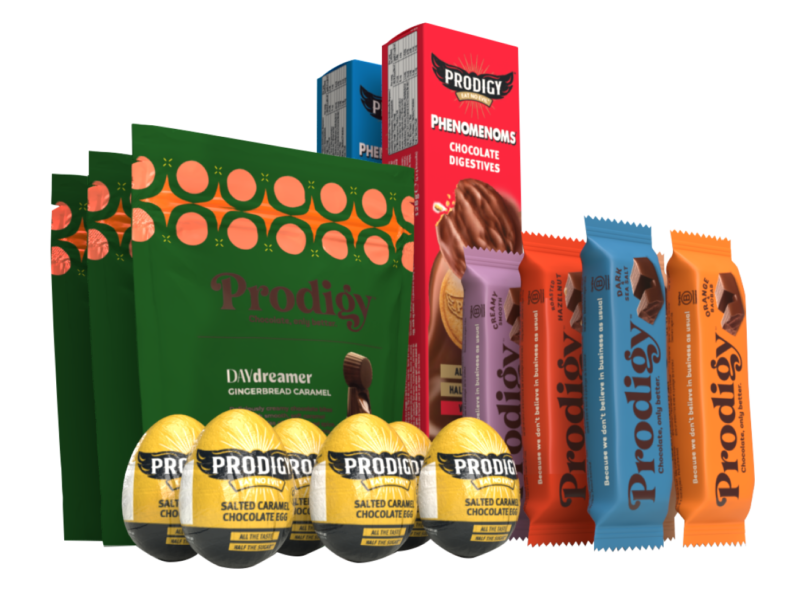 B Corp-certified Prodigy has rebranded its biodegradable, plastic-free packaging with a fresh new look, starting with its chocolate bar portfolio. "It was important to us that the new Prodigy image pay homage to the bold and retro style seen in confectionery across the ages, while maintaining a contemporary feel for today's market – bringing to life our ethos to make 'chocolate, only better'," says co-founder Neena Vaswani. "This new packaging has allowed us to stand out and move forward into the future of our impact-driven business. We're excited to be expanding the rebrand to all ranges and current NPD in the pipeline as we continue to make our all-round-better chocolate available nationwide". The brand's plant-based chocolate snacks contain no refined sugar, artificial sweeteners or sugar alcohols, and the range includes bars, biscuits and eggs.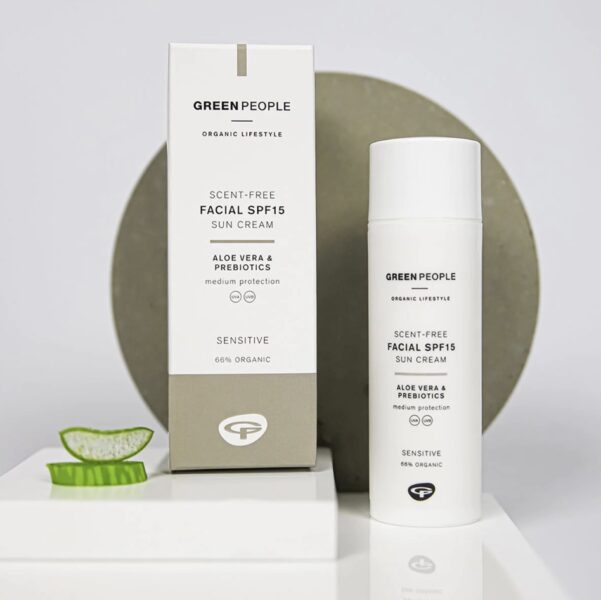 New from Green People comes new Scent Free Facial SPF15 Sun Cream, a unisex formulation which is free from artificial fragrance, essential oils and skin-drying alcohols. The cream provides soothing skin comfort as it defends against imbalances in the skin's microbiome and moisture production. The gentle day cream is suitable for those prone to acne, rosacea, eczema and psoriasis, and its sun-shielding status is provided by non-nano filters with titanium dioxide working with UV absorbers to provide broad-spectrum UVA and UVB protection. "All skin types need effective sun protection every day, but some synthetic sun filters and sun care fragrances can leave sensitive skin feeling dry and aggravated," says brand founder Charlotte Vøhtz: "This SPF is different and uses the power of prebiotics and plant oils to provide peace-of-mind protection not only against sun damage, but also against the imbalances known to cause sensitivity."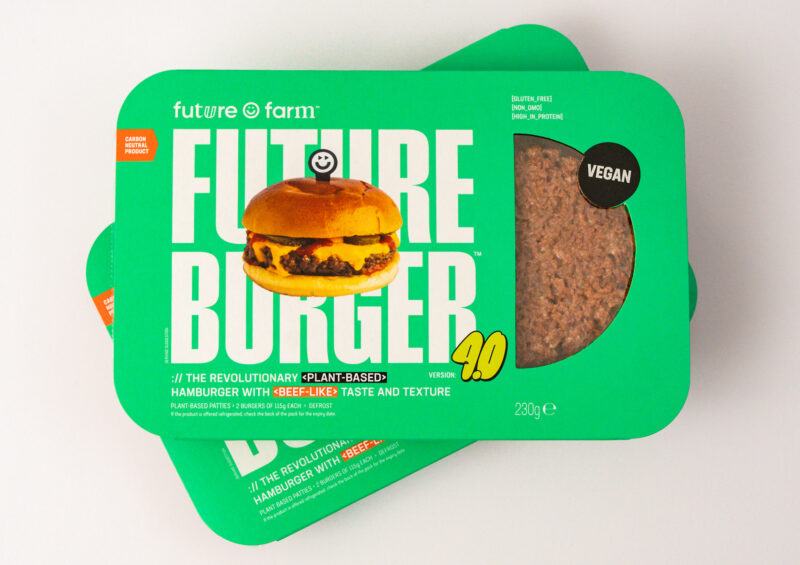 Plant-based meat substitute brand Future Farm has introduced Future Burger 4.0 which has launched into Tesco stores, the first time its products have been available through the retailer. Described as a level up from its predecessor, it offers the same high levels of protein alongside lower levels of salt, saturated fat and calories, and is gluten-free too. The Burger 4.0 is made from soya and pea proteins, and, like all of Future Farm's products, uses innovative True Texture Technology to replicate meat textures. "At Future Farm, we are constantly evolving the product range based on consumer feedback," says Jack Read, EMEA APAC sales director at Future Farm. "Alongside the health benefits, we know taste is important to our customers. The Burger 4.0 allows people to enjoy a tasty, succulent burger which is a healthier choice than other options on the market."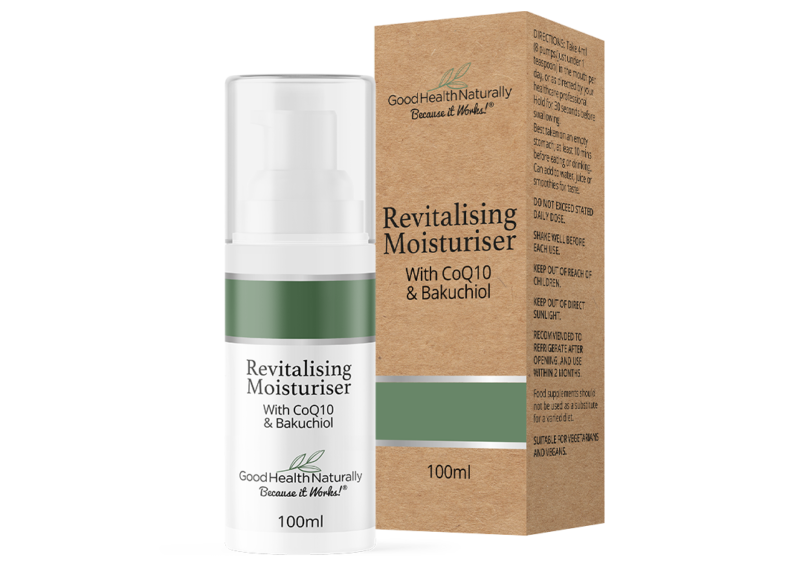 Good Health Naturally is introducing a new addition to its skincare line-up at the end of April: Revitalising Moisturiser. Containing co-enzyme Q10 alongside plant-based retinol alternative bakuchiol oil and a feast of natural skin-loving ingredients such as aloe, sweet almond oil, oat oil and avocado oil. It also includes the micronutrient biotin to support optimum skin health. A naturally occurring enzyme produced by the body, CoQ10 is one of the essential building blocks for healthy, glowing skin. This antioxidant powerhouse uses the same pathway as vitamin C to neutralize free radicals. A favourite within popular skincare formulations for many years, the brand says this tried-and-true ingredient takes on a new dimension in the moisturizer thanks to its pairing with a current 'Holy Grail skincare sensation', bakuchiol.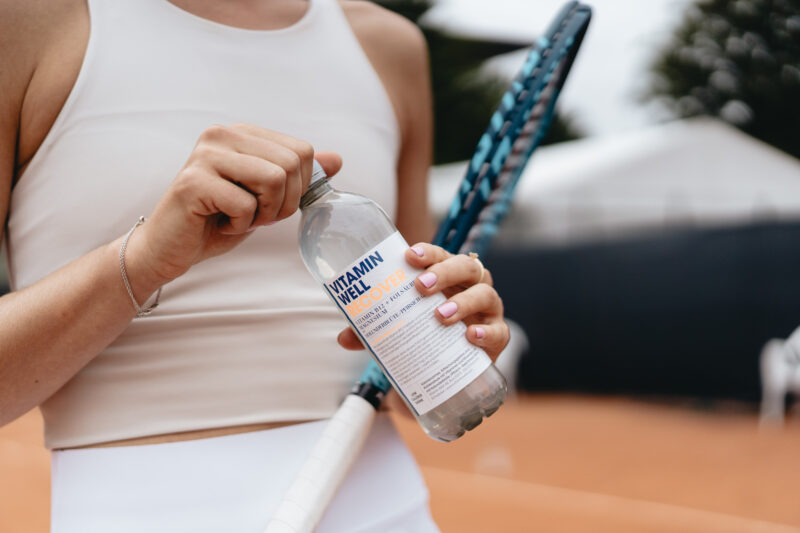 Swedish brand Vitamin Well has come to market in the UK and Ireland with four non-carbonated, low-calorie drinks fortified with vitamins and minerals. The beverage comes in bottles made of 100 percent recycled plastics. Pineapple/Strawberry Vitamin Well Elevate combines vitamin B12, folic acid and magnesium to help reduce fatigue and exhaustion, along with zinc to aid normal functioning of the immune system. Hydrate is a Rhubarb/Strawberry refreshment delivering vitamins C and B12 to reduce tiredness and fatigue, biotin, niacin and zinc which contribute to the maintenance of normal skin. Recover is flavoured with elderberry flowers and peach and combines vitamin B12, folic acid and magnesium to reduce tiredness and fatigue, magnesium for electrolyte balance, and pantothenic acid for normal energy-yielding metabolism. Vitamin Well Reload offers a lemon and lime hit of magnesium, vitamin B12, vitamin D for normal muscle function and zinc.