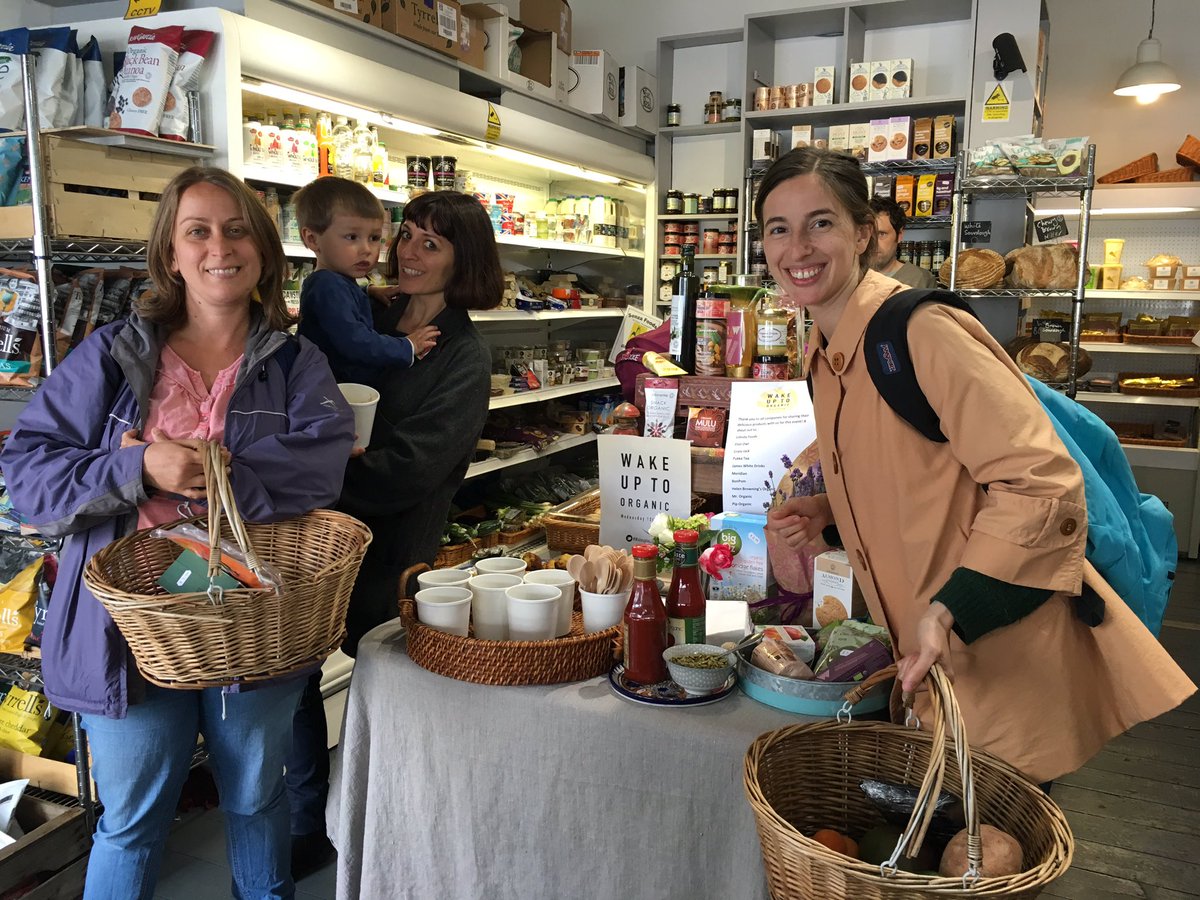 Today Wake Up To Organic saw over 60 stores across the country enthusiastically rallying behind the event to offer customers a free organic breakfast.
Now in its second year, the joint Organic Trade Board (OTB) and Soil Association campaign aims to raise awareness of the benefits and versatility of organic products, highlighting to consumers the fact that breakfast is an easy and affordable way to give organic a try.
Brighton & Hove was the area in which the largest number of stores got involved this year. Tilly Ashton from the Organic Trade Board said,  "I'm so pleased that Brighton is embracing the Wake up to Organic campaign. The enthusiasm for independent stores and organic products is overwhelming here."
Retailers in the area who are taking part include Gratitude Tree Grocers which offered lemon, chia & coconut summer muffins, soaked oats with toasted seeds, blueberries, almond butter and raw honey, as well as organic sausages with local organic artisan bread.
"This is the first time we've done it," said co-owner Victoria Meek. "We took part to raise the profile of our shop, shout about organic and just to be part of something that is national. So many stores in Brighton are taking part, it's been really nice connecting with other businesses. It's fantastic and was really easy to take part in – the starter pack was great. We contacted all the suppliers who were doing freebies and they were very responsive, giving us free products to enable us to create all this stuff."
It was also the first year Down to Earth in Hove has been involved. Owner Matt Lamb said: "I was contacted by Tilly and was more than happy to join in and support it. We have put it on Facebook and Twitter and we also asked customers to support it on Twitter.
The store offered four different flavours of chia seed dessert, a gluten-free granola, muesli and coconut water-based smoothies with frozen mixed berries, carrots, spinach, ginger, lemon, banana and mint.
"Rude Health, CoYo, Infinity, Meridian and Natural Cool all donated products, and Seasons donated some organic fruit and veg. It unshackles you a bit. If people are willing to give you some free stock then of course you are naturally just more enthusiastic and there is absolutely no reason not to do it. I think it will actually inspire me to do this type of thing on a regular basis. Sometimes you need a bit of a catalyst and I think this might be one for me."
The Black Radish, also based in Hove, offered its customers organic yoghurt with blueberries, raspberries, mango, dates, basil and nuts, all topped off with a drizzle of local honey.
Brighton-based Infinity Foods provided free organic oats and muesli to participating shops in the city. Infinity's Charlie Booth commented: "We are delighted to be supporting the Wake up to Organic campaign as we have always been strong promoters of organic food. We love the idea that this campaign shows how easy it is to make the switch to an organic breakfast."
In other parts of the country, Better Food in Bristol customers were able to sample American-style pancakes created by BBC food writer Ramona Andrews and also take a free recipe card. With the theme for the morning being milk, other special guests from Jess's Ladies and Ella Morrison-Derbyshire from Rude Health were also on hand to discuss the benefits of organic milk.
Other brands who got involved this year include Alara, Pukka, Organico, Helen Browning's Organic, Flahavans, Pip Juices, Doves Farm, Clearspring, Mr Organic, 3V/Meridian.