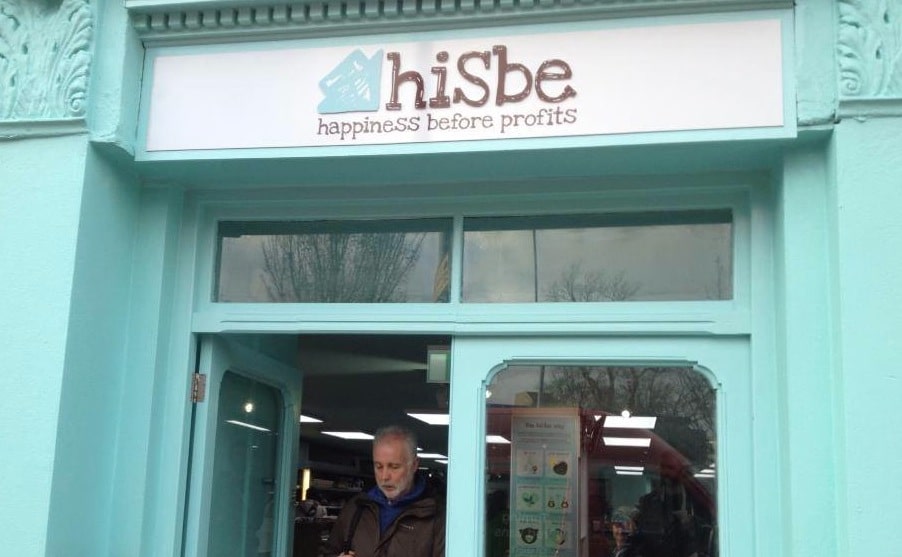 Brighton's new ethical supermarket hiSbe – short for How It Should Be – opened its doors last week.
Claiming to be 'a new type of supermarket', the crowd-funded social enterprise offers customers a full trolley shop including fruit and veg, groceries, wholefoods, local cheeses and meats, wines and beers.
As well as offering fairly priced food, drink and home products, hisBe aims to  "shine a light on the food industry, informing shoppers, championing food campaigns and working with organisations, groups and individuals to devise a new and fairer business model for retailing food". The store promises "honest information about where food comes from" and "transparent pricing so you can see where your money goes"
At the checkout a customer-facing display shows in pie-chart form a breakdown of the transaction as a percentage of how much will go to suppliers, how much goes to paying overheads including staff wages and how much is profit.
• Look out for the interview with HiSbe's founders in next month's NP.