Natural Products News shines a spotlight on a handful of the latest launches, campaigns, award wins and more from natural and organic brands and businesses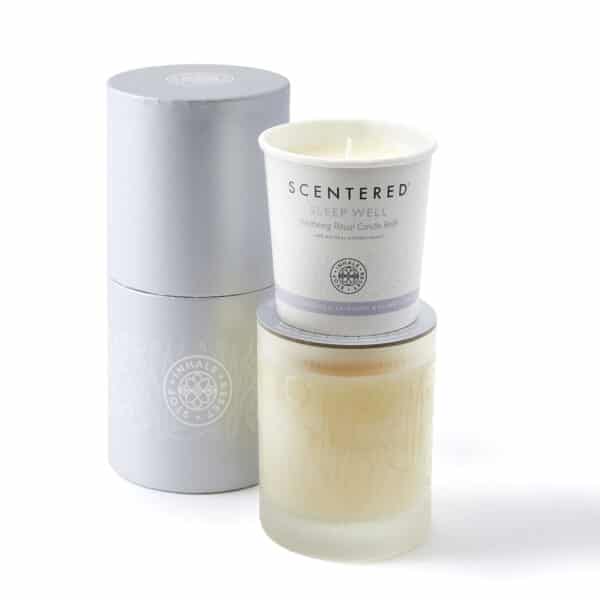 Scentered has launched vegan-friendly Wellbeing Ritual Candle Refills, made with 100% natural wax and essential oils. The refills come in either DE-STRESS, a blend of chamomile, neroli and mandarin or SLEEP WELL, combining palmarosa, lavender and ylang ylang and are available in either a refill duo or a candle and refill gift set. The Wellbeing Ritual Refill Candle Duo Set contains two aromatherapy refill candles (approx.  35 hours of burn time each) packaged in eco boxes, made using 100% recycled paper and printed with vegetable-based inks. The Scentered Wellbeing Ritual Candle & Refill Set contains an aromatherapy candle in a frosted, etched glass plus a Wellbeing Ritual Refill Candle, supplied in minimal, compostable packaging. This gift set is packaged in a luxury silver gift box designed to be reused and repurposed.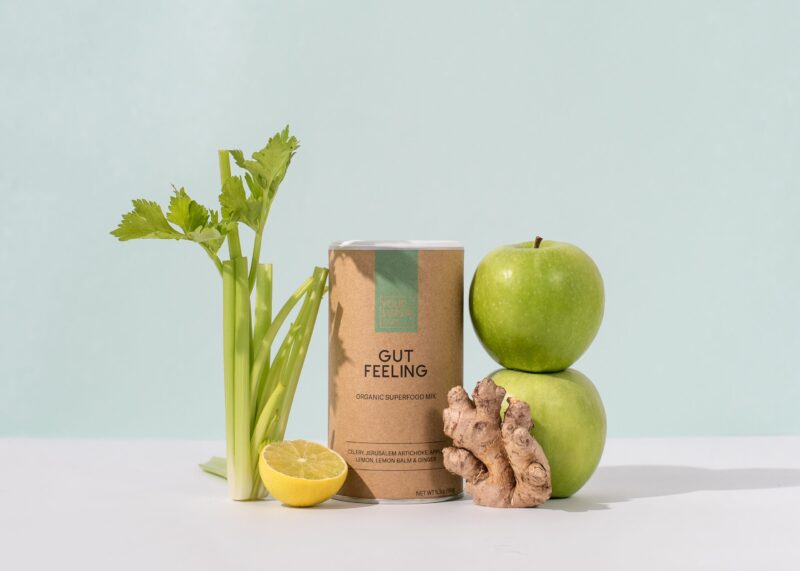 Your Super's has announced the launch of its latest superfood mix, Gut Feeling – a prebiotic powder designed to detox the body, help maintain a healthy digestive system and boost the immune system. Providing an easy and efficient way to keep digestive health in check, Gut Feeling is an instant celery juice containing six powerful plant-based ingredients: anti-inflammatory celery powder to help restore digestive health; Jerusalem artichoke, which is high in fibre and inulin; lemon balm to reduce bloating and gas; lemon to neutralize stomach acids; ginger to help breakdown proteins; and pectin-rich apple to support digestion. The superfood mix is 100% natural and organic, non-GM, plant-based and gluten-free. A one teaspoon serving of Gut Feeling added to a smoothie or water contains 20% of the recommended daily fibre intake.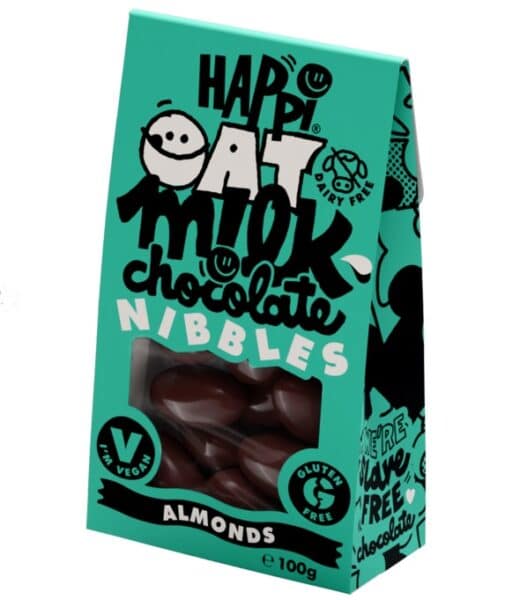 Happi Free From has created a new range of oat milk chocolate snacks in response to the growing demand for vegan and allergy-friendly sweet treats that can be enjoyed on-the-go. Available in 100g bags, gluten-free Happi Oat M!lk Chocolate Nibbles are bite-size treats available in three variants: Jumbo Raisins, Almonds and Vegan Honeycomb, all covered in oat milk chocolate. "Our Happi Free From Chocolate is gaining a strong and loyal following so extending the product range into the snack category makes perfect sense," says founder Gavin Cox. "The new Nibbles range offers something for everyone; catering for those who enjoy dried fruit or nuts, or perhaps something a bit sweeter like honeycomb. They are a really delicious treat." Happi uses ethically-sourced chocolate and no single-use plastic packaging in its products.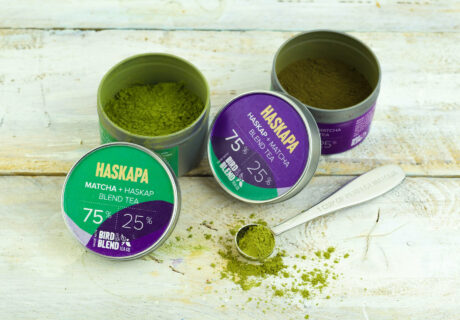 Haskapa has teamed up with artisan tea company Bird & Blend to launch a duo of tea infusions. Containing tangy purple haskap berry powder and nourishing green matcha, the two blends of tea are positioned as 'the ultimate way' to enjoy superfoods. Haskap and Matcha Blend is made from 75% haskap berry and 25% pure grade Japanese matcha. The fruity, tangy, purple coloured tea is complemented with a distinctive matcha taste. Matcha and Haskap Blend contains 75% pure grade Japanese matcha and 25% haskap berry, boasting a complex taste with a tangy berry accent. Matcha green tea is a source of flavonoids, caffeine, chlorophyll and L-theanine and antioxidants; vitamin C-rich haskap berries contain high levels of anthocyanins and three times more antioxidants than blueberry. The tea blends make approximately 30 servings and come in compact 30g tins.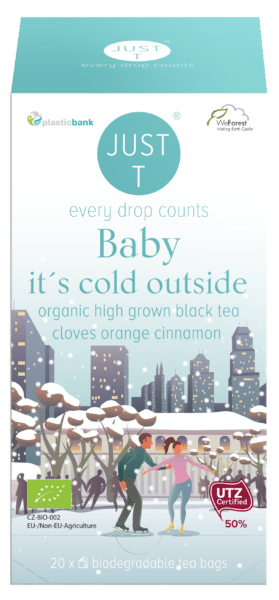 German tea brand JUST T has launched onto the UK market with a line of 18 organic blends. The collection includes: Captain Earl Grey, combining ingredients including black tea, natural bergamot flavour, lemon peel and lime oil; Apple Moringa Affair, with apple, apple pomace, rosehip, sweet blackberry leaves, moringa leaves, spinach and matcha tea; Blue Sky Chamomile, blending chamomile, lemon balm, lemon verbena, liquorice root and sweet blackberry leaves; and Baby it's Cold Outside, which blends black tea with apple pieces, cinnamon, orange peel, vanilla extract and clove. The teas come in packs of 20 biodegradable teabags in colourful boxes designed to stand out on shelf, with illustrations reflecting the importance of nature. Every JUST T blend is certified with either Rainforest Alliance, UTZ or Fairtrade. JUST T packaging is plastic-neutral and FSC certified.