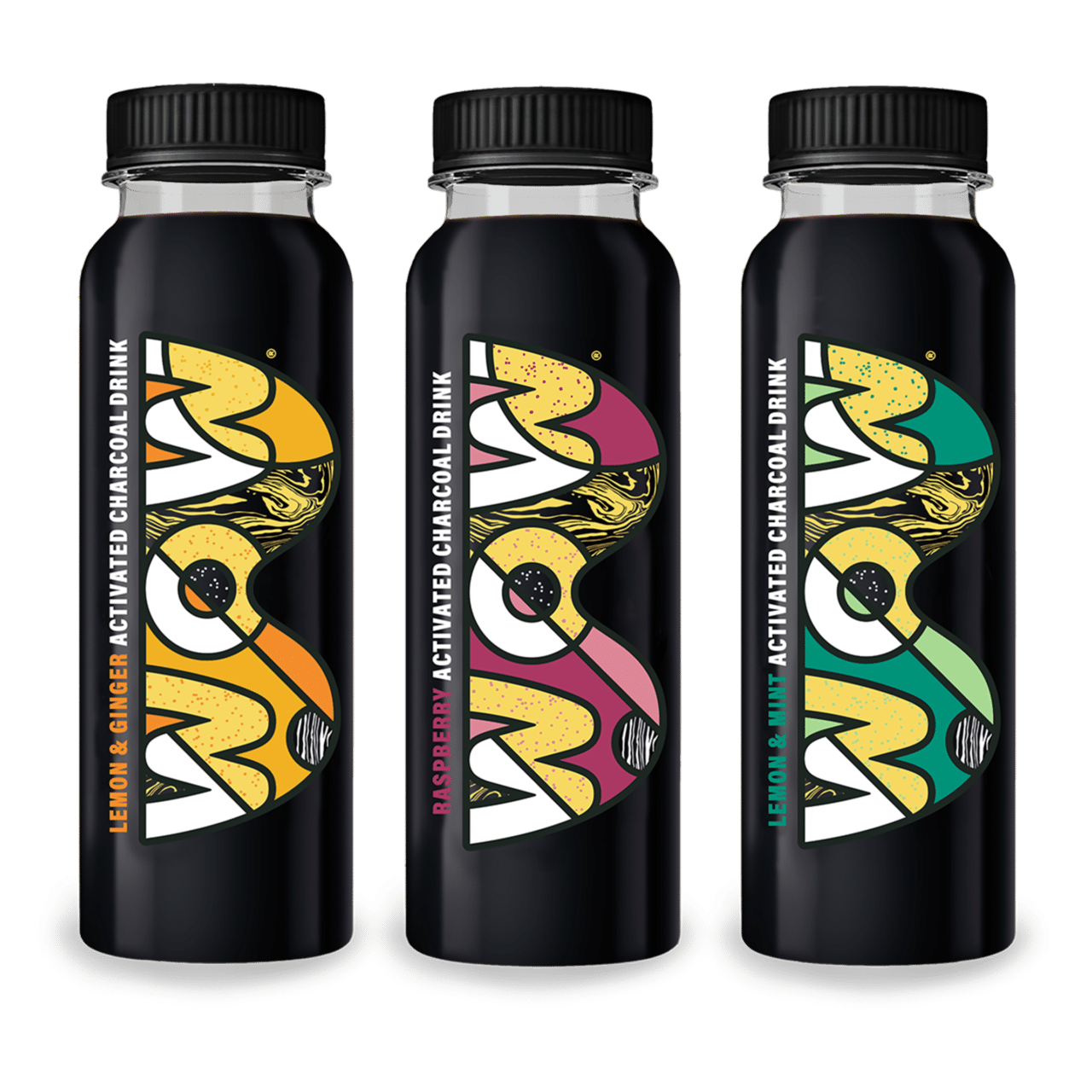 Functional drinks company WOW has unveiled a brand refresh, including a new pack design, across its range.
The line-up now features WOW's new logo, which symbolises a pair of glasses and is an integral part of the brand's new identity. It aims to encourage consumers to interact by holding a bottle in front of their eyes as if looking into the 'technicolour world of WOW' and therefore 'seeing life with your WOW glasses on'.
The overhaul is part of an ambition to attract more of the millennial and mainstream market by asking them to 'look on the WOW side of life' and 'live in the WOW'. The new design will also see the products have consistent styling across the range.
The new brand identity will extend across all touch points including digital, social, OOH, activity, packaging and events. The launch will be supported by in-store activity, trade shows, digital and work with on-brand influencers.
The brand has also launched a new beverage, Probacteria Water, containing live bioactive cultures. It is available in three flavours – Raspberry & Apple; Orange & Mango and Cucumber & Lime – and comes in 330ml bottles
The brand has been working on the new look since 2017, when founder, Oliver Dickinson, decided to cater for the growing trend towards the health conscious sector of the millennial market. WOW tasked branding agency, Jones Knowles Ritchie, for its new vision.
Oliver said: "WOW wanted to be bold and think originally whilst remaining transparent and authentic within the functional drinks sector. We have seen a noticeable shift towards healthier purchase decisions amongst millennials in particular. However we feel that other drinks on the market are failing to communicate to this demographic, preferring a static and almost medicinal approach to packaging and brand identity with little excitement.
"We had this in mind when designing our new branding to appeal to a greater market beyond those who are purely health-conscious, yet remain current and inclusive with our tone of voice and styling. Each of our products contains one hero ingredient that provides a genuine health benefit to the consumer and we communicate this functionality clearly but in an engaging and entertaining way."