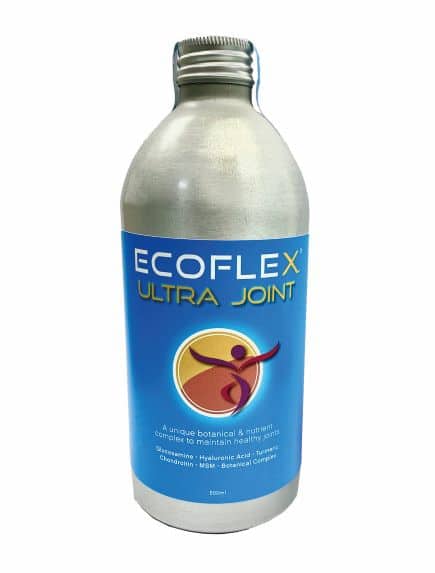 Ecoflex Ultra joint is a powerful combination of joint friendly nutrients combined with botanicals which are recognised for there support of joint structure and inflammation processes.
Containing high levels of Glucosamine, Chondroitin and Hyaluronic acid, combined with an exclusive botanical complex containing Baikal cone, Knotgrass, Aescin and Turmeric, Ecoflex
Provides an easy to take liquid supplement which is ideal for customers with swallowing difficulties.
Ecoflex is packed in 100% aluminium bottle which can be used as a water bottle after use ensuring maximum recyclability.
RRP: £24.95
Available from: Tree of life, The Health store, Modern Herbals
Contact: World Foods Brand Management Ltd